WARNING: This product contains nicotine. Nicotine is an addictive chemical.
ARE YOU OF LEGAL SMOKING AGE?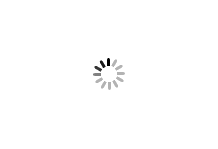 Brand: Pod Pocket
Unit: set
Type: Disposable Vape
Net Weight: 65(g)

The combined shipping cost will be calculated automatically by the system after you choose the shipping destination in the checkout step.

Pod Pocket Disposable Vape INTRODUCTION

Pod Pocket Disposable Vape offers 14ml prefilled e-liquid and can deliver up to 7000 puffs of flavor to tantalize the taste buds. The 5%(50mg) nicotine strength and mesh coil design can bring you a powerful vaping experience. Relying on its draw-activated firing mechanism, it is also an absolutely sealed device that has no need for any maintenance. The rounded edges and compact design make it easy to fit anywhere without taking up space, and its nic salt e-liquid gives a good throat hit.

Features

• 7500 Puffs

• 14ml Prefilled E-liquid

• 5%(50mg) Nicotine

• Rechargeable integrated Battery

• USB Type-C Cable

• Mesh Coil

• Draw-activated




Flavor:

Berry Watermelon Ice

Blue Razz Cotton Clouds

Blue Razz Ice

Fruity Bears

Jewel Mint Ice

Lemon Mint Ice

Rainbow Freeze

Strawberry Mango

Strawberry Roll Up

Straw Watermelon

Strawberry Kiwi Ice

Watermelon Burst

Pod Pocket Disposable Vape PACKAGE LIST

1 x Pod Pocket Disposable Vape

ORDERING TIPS

Attention: As the manufacturer needs the serial number to provide a replacement, we highly recommend you keep the original packing box or take picture of the code before discarding it. Thank you!
Earn 100 Reward Points For Every Submit Product Review! (Upper Limit is 300 points for each account everyday)
100 points=$1.00
Newset

Highest Rating

Lowest Rating
Very great vape. One of the best we tried so far. The flavor is phenomenal and it helps with the nicotine cravings! Definitely will be buying more and trying out different flavors.
( 0 )
I think this is a niche brand, I hadn't heard of it before, I was attracted by its large mouthfuls and bought three flavours, of which strawberry kiwi ice was my favourite, it has a fruity sweetness that lingers in the mouth.
( 1 )
I've been using it for over a week and this product is really long lasting. The coil is very good and the taste is delicate.
( 0 )
Cool vape, looks nice and simple, really well made. Taste is very smooth.
( 1 )
Fast delivery with no hassle.
( 0 )
Product was ok for the money but much prefer elf bar.
( 0 )
Light weight, convenient to use, simple and consistent, the flavor lasts.
( 1 )
Dear customers, here is the place to discuss the questions about the product. If you have any questions about your order or the arrival of goods, please contact our customer service (service@vapesourcing.com). Thank you!
Submitted successfully, we will follow up in time
you have already liked