The combined shipping cost will be calculated automatically by the system after you choose the shipping destination in the checkout step.
Product introduction
Pop Disposable Pod Device brings some of the most popular juice flavors to life in a convenient, quick and easy-to-use disposable form. Pop Disposable Pod Device has a 280mAh internal battery, non-rechargeable, no buttons and is automatically activated when you inhale. It is a throwback to the old school style automatic batteries with a new modern design. Each Pop disposable pod device contains 1.2ml of pre-fill liquid with a 50mg salt nicotine strength. This is the strength and almost twice the capacity of a Juul pod. The number of puffs you get from a disposable is contingent on the length and strength of each puff you take. And it provides about 400 puffs before you throw away the Pop Disposable Device. Choose from a variety of flavors, easy to carry, easy to use great taste.
Parameters
Size: 94.5mm x 16mm x 6.5mm
Battery Capacity: 280mAh
E-liquid Capacity: 1.2ml (Pre-filled)
Nicotine strength: 50mg
Puffs: Approximately 400 puffs
Input Voltage: 3.7V
Power Range: 7-12W
Resistance: 1.8ohm
Flavors: Mango, Blue Raz, Iced Lychee, Lush Ice, Strawberry Mango, Mango Peach Pineapple, Fresh Tobacco, Iced Pineapple, Mighty Mint, Strawberry Watermelon, Peach Lemonade, Strawberry Lemonade, Watermelon Lemonade
Pop Disposable Vape Pod Device comes with
1 x Pop Disposable Vape Pod Device
Features
• All in One Device
• Ultra Lightweight and Compact Design
• No Maintenance Required, Non-Refillable
• Draw Activated System
• 1.2ml E-Liquid Capacity
• 50mg Nicotine Strength
• Up to 400 Puffs per Life Cycle
• Multiple flavors options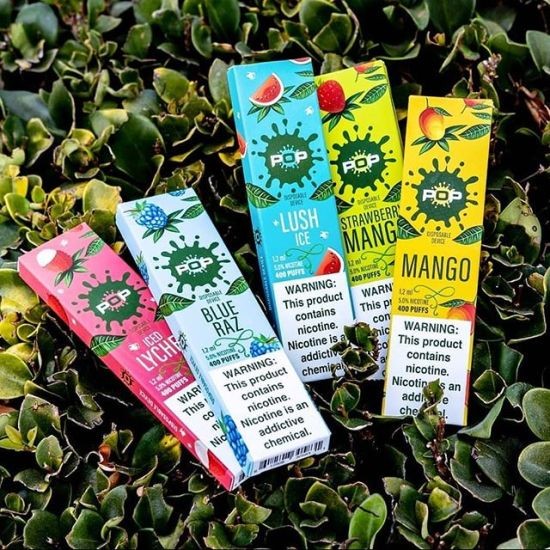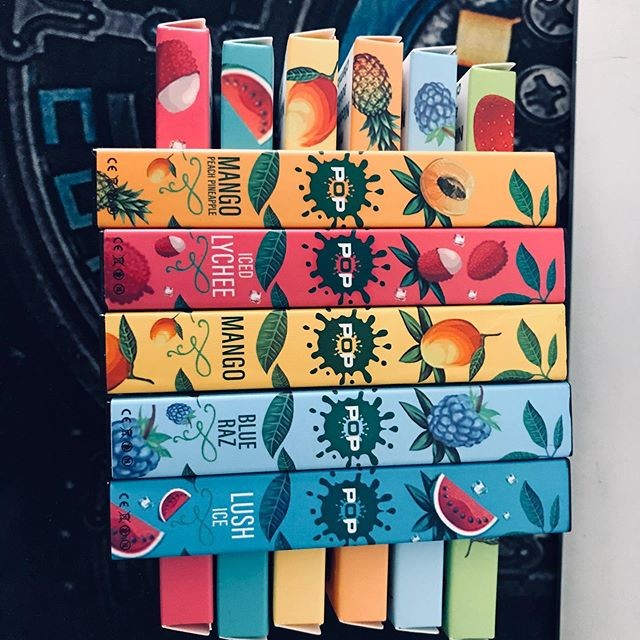 Package
Simple paper box. Customary Packing from the factory, the packing is subject to change without notice.