The combined shipping cost will be calculated automatically by the system after you choose the shipping destination in the checkout step.
Raz CA6000 Vape INTRODUCTION
Raz CA6000 Vape is made up of 10ml of prefilled vape juice with 5% nic salt (50mg) and a rechargeable battery. The lanyard hook and leather grip make it convenient and portable for vapers. You can choose your own style by adjusting the airflow as you like. It is draw-activated and gives delicious vapor. The large e-juice volume ensures non-stop vaping without refilling. The Type-C recharging port supports quick and convenient recharging. Each puff of this vape delivers a satisfying and strong nicotine hit.
Features
• 10ml Pre-Filled Vape Juice
• Rechargeable Battery
• Type-C Cable
• 5%(50mg) Nic Salt
• Approximately 6000 Puffs
• Mesh Coil
• Draw-Activated
• Adjustable Airflow
• Leather Grip
• Lanyard Hook
Raz CA6000 Vape SPECIFICATION
Puffs: 6000
E-liquid Capacity: 10ml
Battery: Rechargeable
Charging: Type-C
Nicotine Strength: 5%(50mg)
Nicotine Type: Nic Salt
Heating Element: Mesh Coil
Draw-Activated Firing Mechanism
Raz CA6000 Vape PACKAGE LIST
1 * Raz CA6000 Vape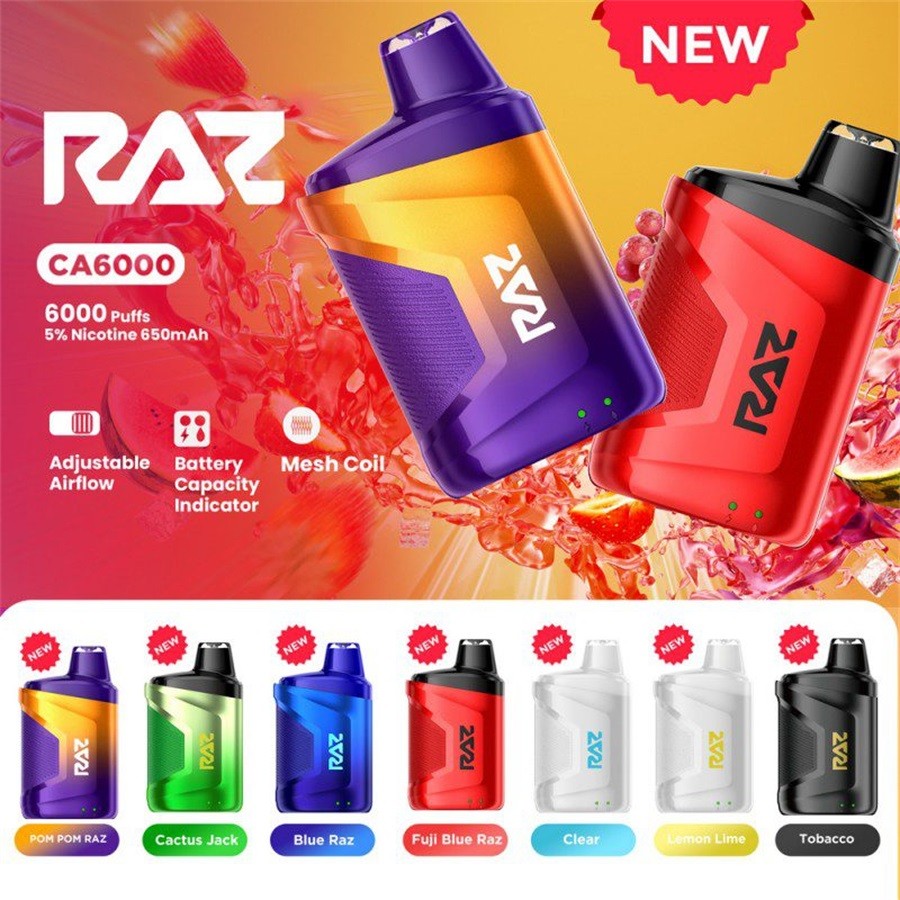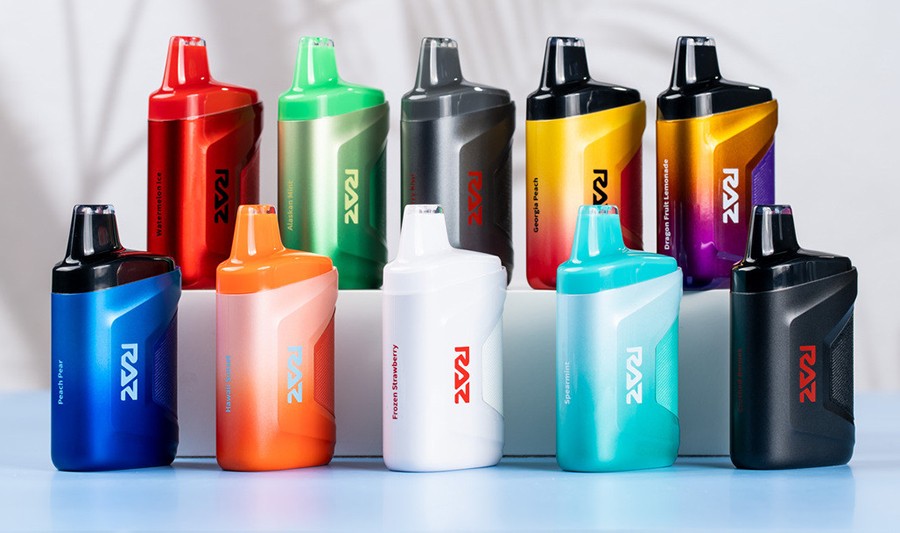 ORDERING TIPS
Attention: As the manufacturer needs the serial number to provide a replacement, we highly recommend you keep the original packing box or take picture of the code before discarding it. Thank you!