Brand: Vapmod
Unit: set
Type: Vaporizer

Net Weight: 37(g)
The combined shipping cost will be calculated automatically by the system after you choose the shipping destination in the checkout step.
INTRODUCTION
Vapmod Xtube Pro is the Vapmod latest CBD battery with a dual preheating system. This is a concentrated vaporizer with the shape of a vape pen. Vapmod Xtube Pro has excellent metal texture, adopts an aluminum alloy baking varnish process. The overall weight is light, convenient to hold and vape. Vapmod Xtube Pro built-in 1000mAh battery for vape starter, relying on the voltage-based output, the output has 4 voltage power levels(2.8V/3.2V/3.6V/4.0V), which can accurately find the best vape setting. The only single button on the device provides all operations, such as changing the voltage, activating preheating, and turning the switch on and off. Below the button is the LED indicator. The color of the LED light will change accordingly while adjusting voltages. White being 2.8V, Blue being 3.2V, Green being 3.6V, and Red being 4.0V. An innovative feature of Vapmod Xtube Pro is Dual Preheating Modes: Preheating cartridges and shells. Power can be sent gently to increase the temperature of the oil cartridge and shell to improve the flow of concentrated liquid and oil in the magnetic cartridge. In addition, Vapmod Xtube Pro is also suitable for most cartridges. Recommend 0.5ml cartridge with resistance 1.0-3.0ohm, diameter≤11.0mm.
Features
• Exquisite Craft. Small and Lightweight
• Integrated 1000mAh Rechargeable Battery
• 4-levels Variable Voltage Output
• 360° Heating Chamber
• Smart preheat function - Dual Preheating Modes
• 15s Cartridge Preheating Function - 1.5V
• 45s Shell Heating Function - 1.2V
• Intuitive Single Button Operation
• LED Battery Indicator Light
• Magnetic 510 Threaded Adapter
• Micro USB Charging Port
• Low Voltage/Short Circuit/Overtime Vaping/Overcharging Protection
• Compatible With Most 510 Cartridge(Diameter≤11.0mm)
SPECIFICATION
Battery Capacity:
1000mAh
Adjustable Output Voltage:
2.8V/3.2V/3.6V/4.0V
Resistance Range:
1.0-3.0ohm
Cartridge Preheating:
1.5V, 15 S
Shell Preheating:
1.2V, 45 S
Colors:
Gold, Blue, Purple, Red, Green
PACKAGE LIST
1* 1000mAh Xtube Pro Battery
1* MicroUSB Charging Cable
1* User Manual
1* Warranty Card
1* Adapter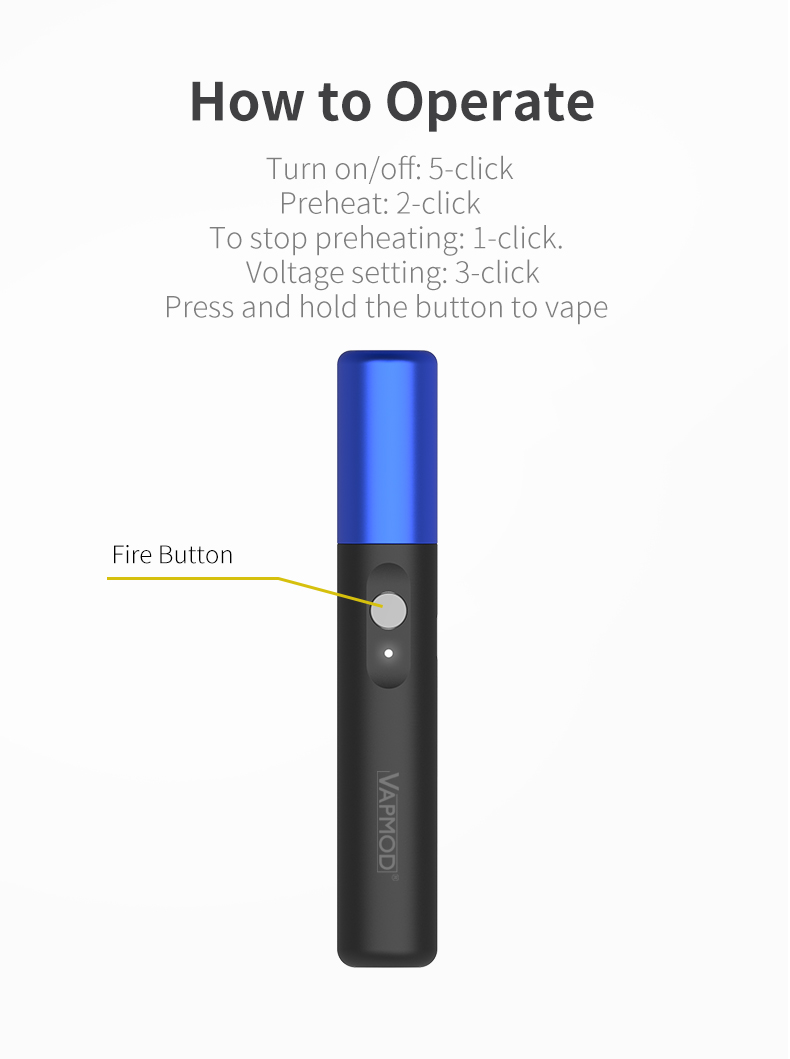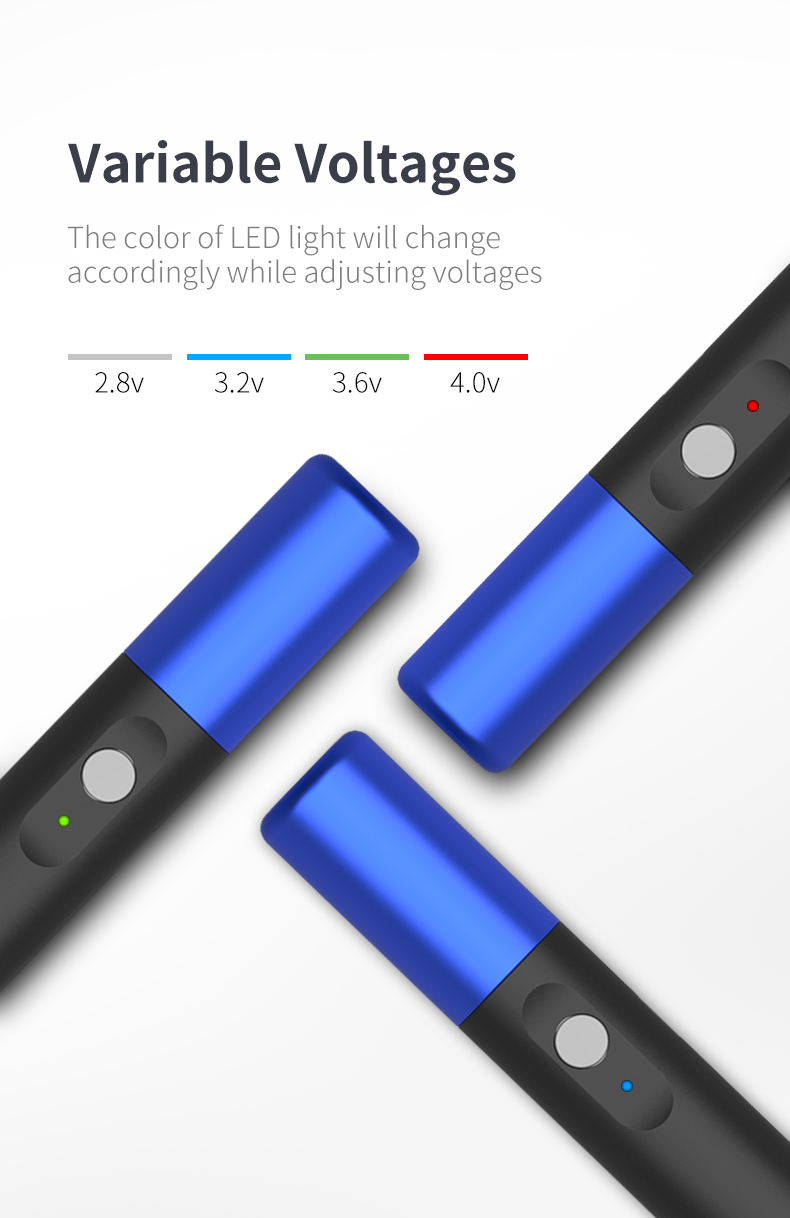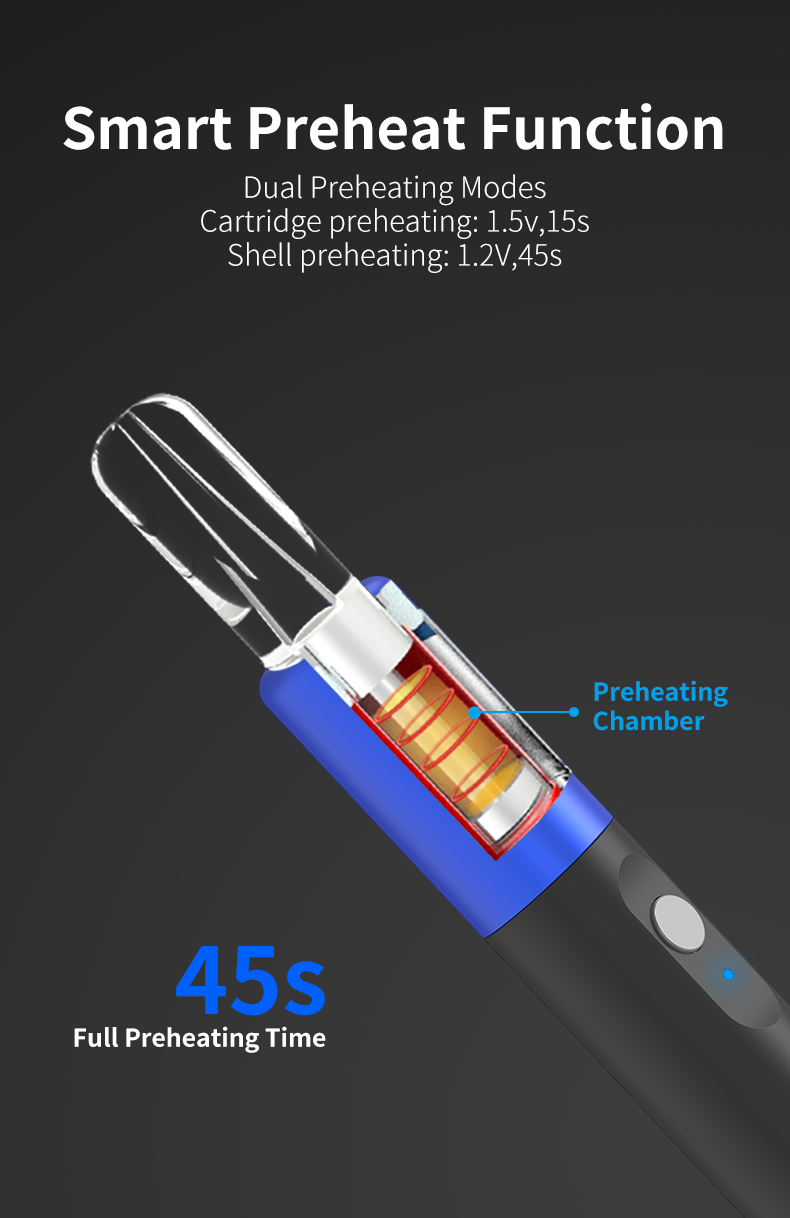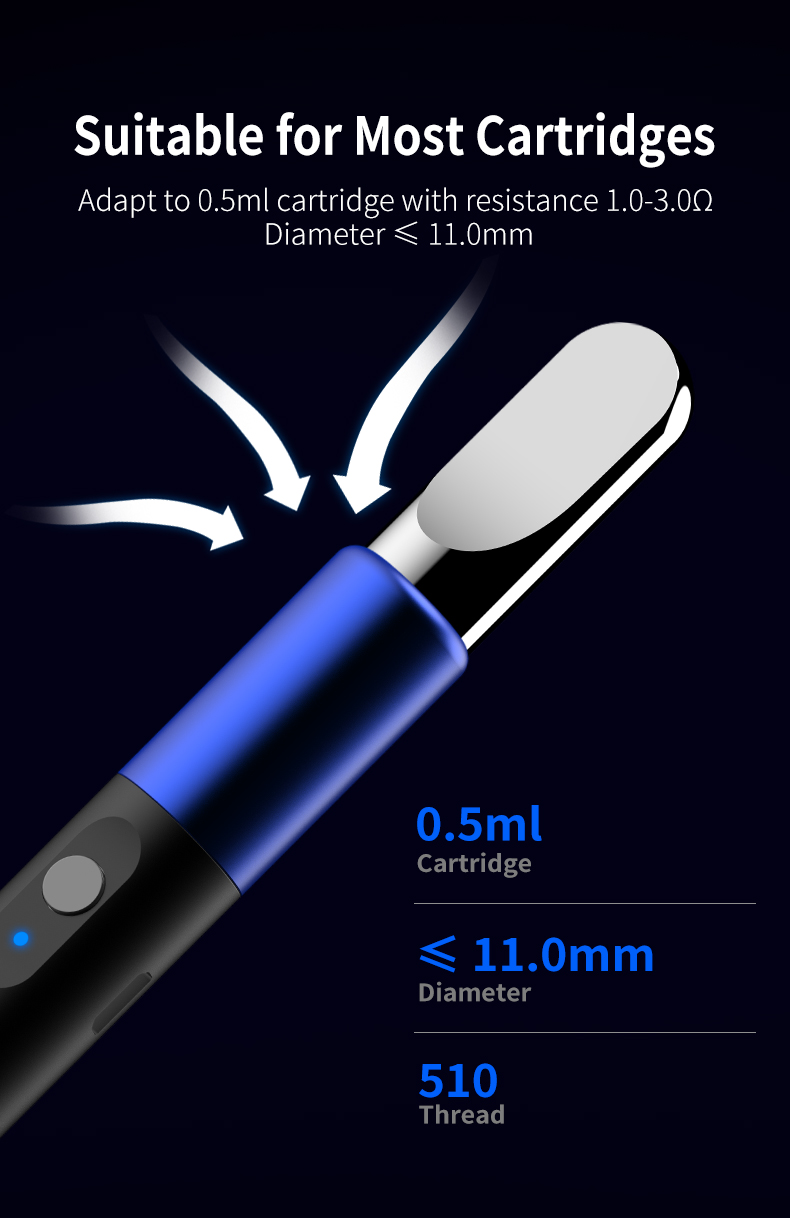 ORDERING TIPS
Attention: As the manufacturer needs the serial number to provide a replacement, we highly recommend you keep the original packing box or take picture of the code before discarding it. Thank you!