Brand: Vladdin
Unit: set
Type: Pod Vape
Net Weight: 220(g)
Combined shipping cost will be calculated automatically by the system after you choose shipping destination in the checkout step.
Product introduction
Vladdin Slide Pod System Kit - World's 1st AIO Pod System with a sliding panel and replaceable mesh coil! Unique sliding slide panel can be used over 50000 times, which allows for a convenient and fast side fill. Vladdin Slide Kit constructed of different resin colored panels, which comes with portable size and distinguishable look. Unlike the Vladdin RE, the Vladdin Slide does not take on the traditional pen shape. It takes on the shape of a general box mod but smaller, forming a different style and design, more unique and distinctive. The battery is now even more powerful, with a 1000mah battery, maximum output of 12W, and a standby feature to help conserve battery life.
In addition, the battery now has a three-light battery indicator. With three different voltage settings, the vaping experience is tailored to you. The three voltage settings include 3.3V (Red Light), 3.5V (Green Light), and 3.7V (Blue Light). As for the pod, it adopts a powerful mesh coil and also supports coil replacement. It is great for a mouth to lung vape experience. The airflow of the device is designed to allow each user to change it according to their preference. If you like larger clouds, adjust to more restricted airflow, or a looser airflow for ease of vaping. Whatever the preference may be, Vladdin has you covered. There are available in four colors for your options! Each color is vibrant and aesthetically beautiful. Enjoy the pleasant sensation brought by Vladdin Slide Kit!
Parameters
Size: 82mm(Height) x 45.8mm(Weight) x 20.2mm(Depth)
Battery Type: Single built-in 103030 battery
Battery Capacity: 1000mAh
Pod Capacity: 2ml
Maximum Output: 12W
Maximum Voltage: 3.45V
Voltage Levels: 3.3V/3.5V/3.7V
Material:Aluminum Alloy & Plastic
Coils: 0.8Ω mesh coil, 1.2Ω Regular coil
Filling: Side Filling
Airflow: Adjustable Bottom Airflow
Colors: Resin-Phantom Purple, Resin-Fury Red, Resin-Siren Blue, Resin-Goblin Green
Vladdin Slide AIO Pod System Kit 1000mAh comes with
1 x VLADDIN Slide device
1 x VLADDIN Slide Pod (0.8Ω mesh coil Pre-installed)
1 x 1.2Ω Regular coil (Spare)
1 x USB cable
1 x User's manual
1 x Warranty card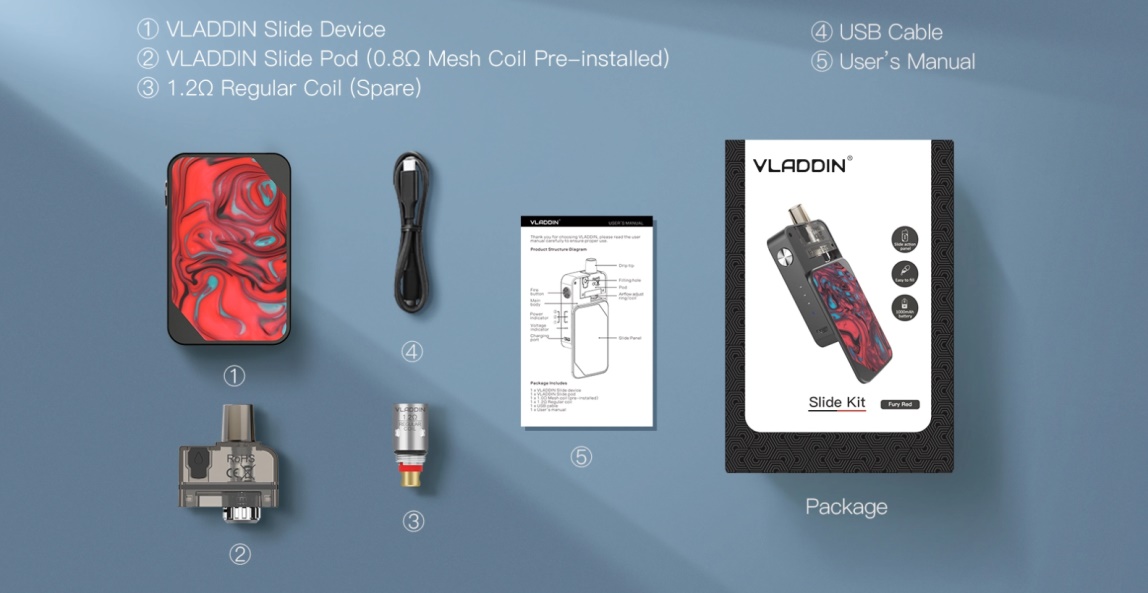 Features
• Distinctive and exquisite resin panel design
• Can be slide over 50,000times
• 1000mAh Durable battery
• Max 12w output
• Three adjustable voltages from 3.3V to 3.7V
• Ample 2ml e-juice capacity
• Easy Side Refill
• Adjustable bottom airflow
• Powerful mesh coil & Support coil replacement
• Three color light battery indicator reminds you of the battery status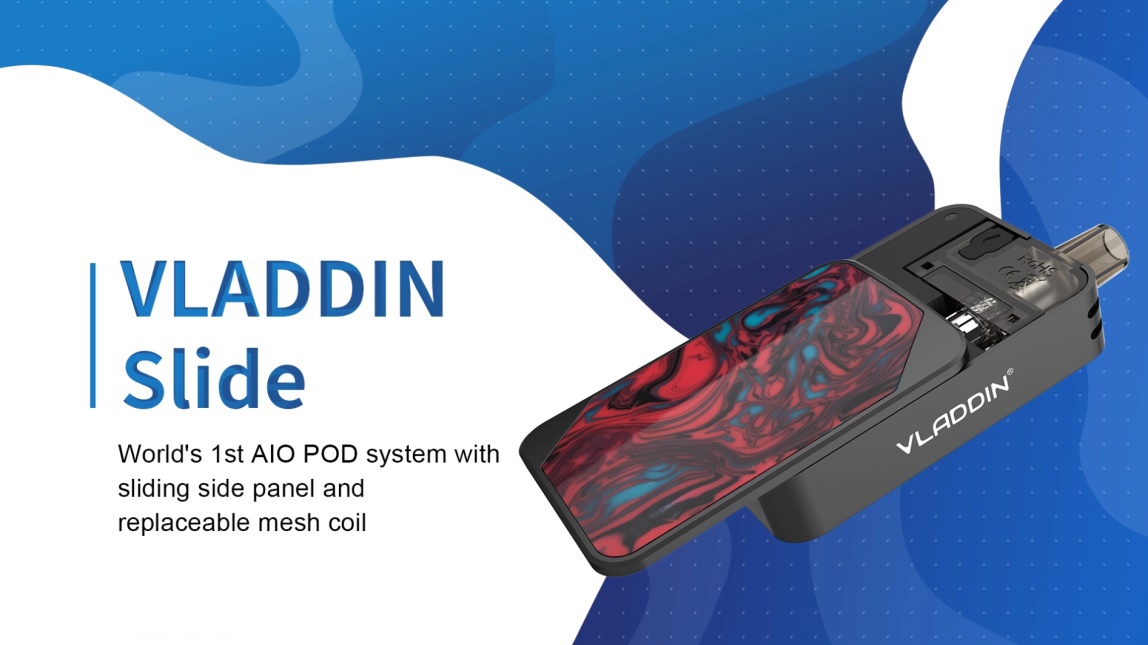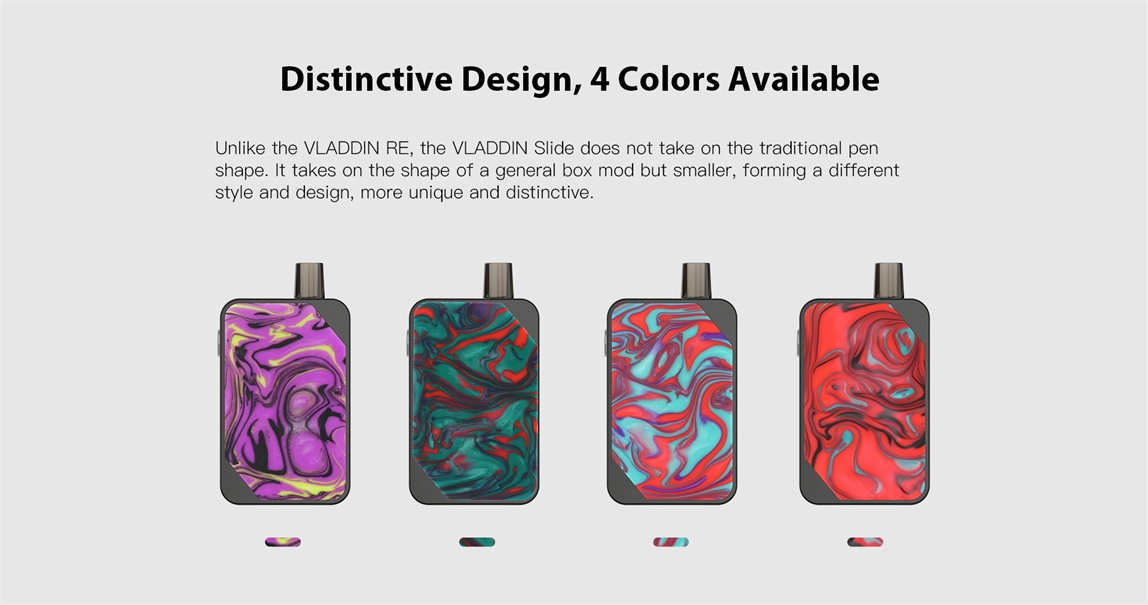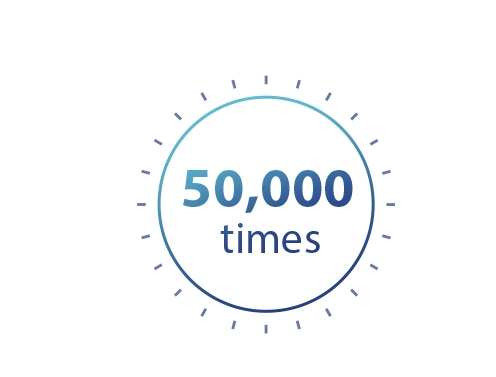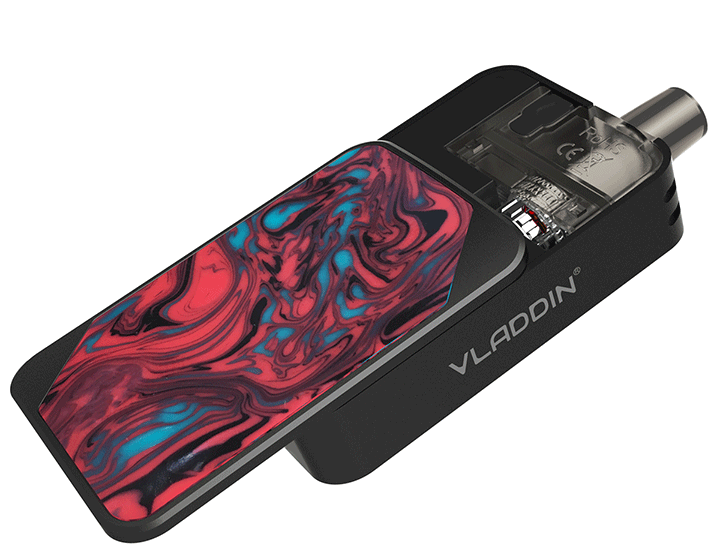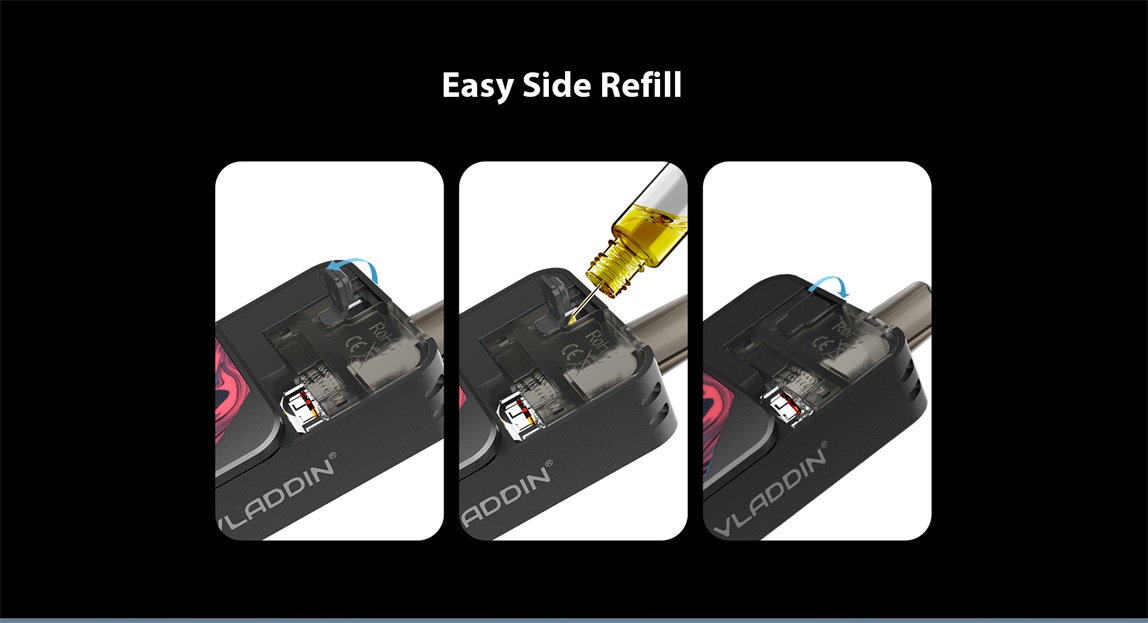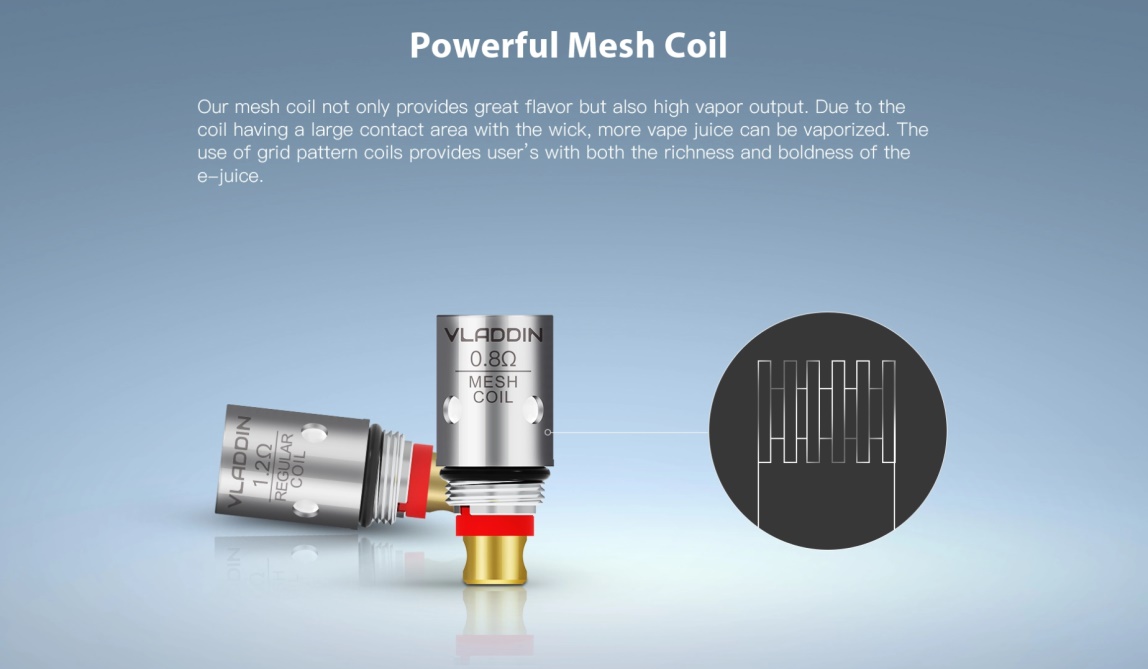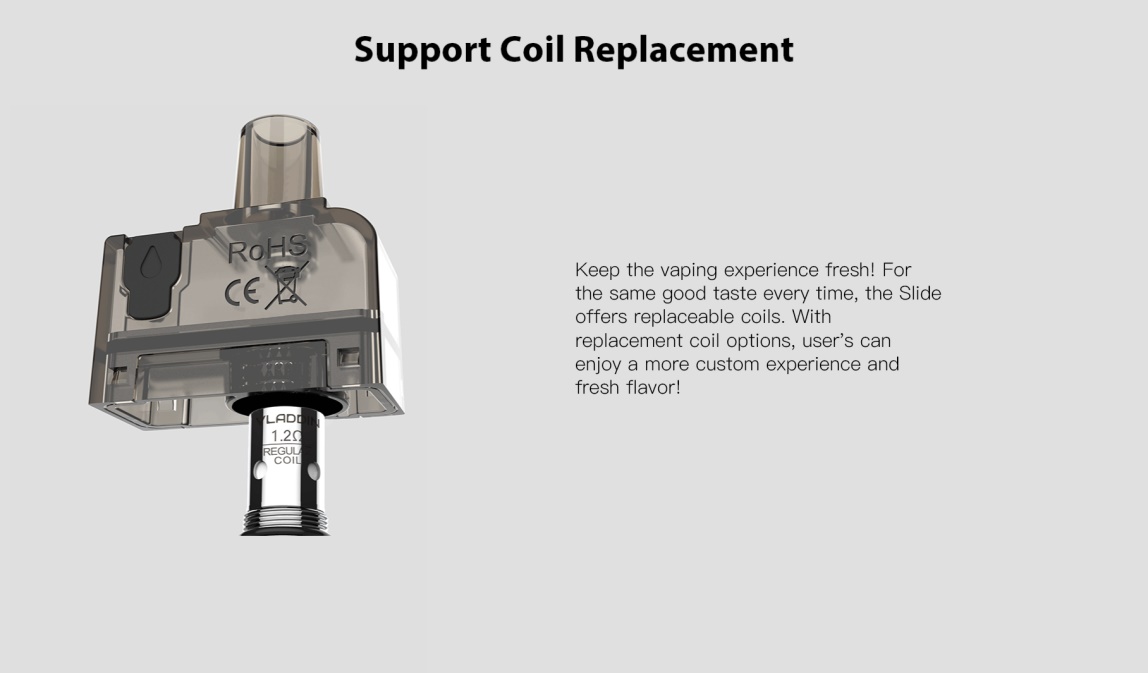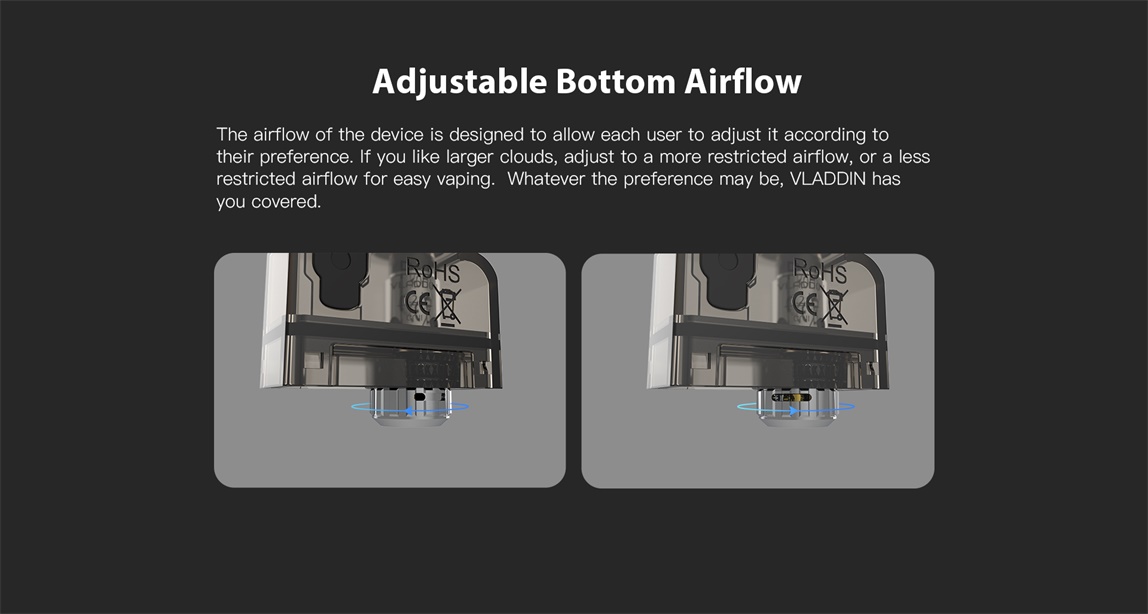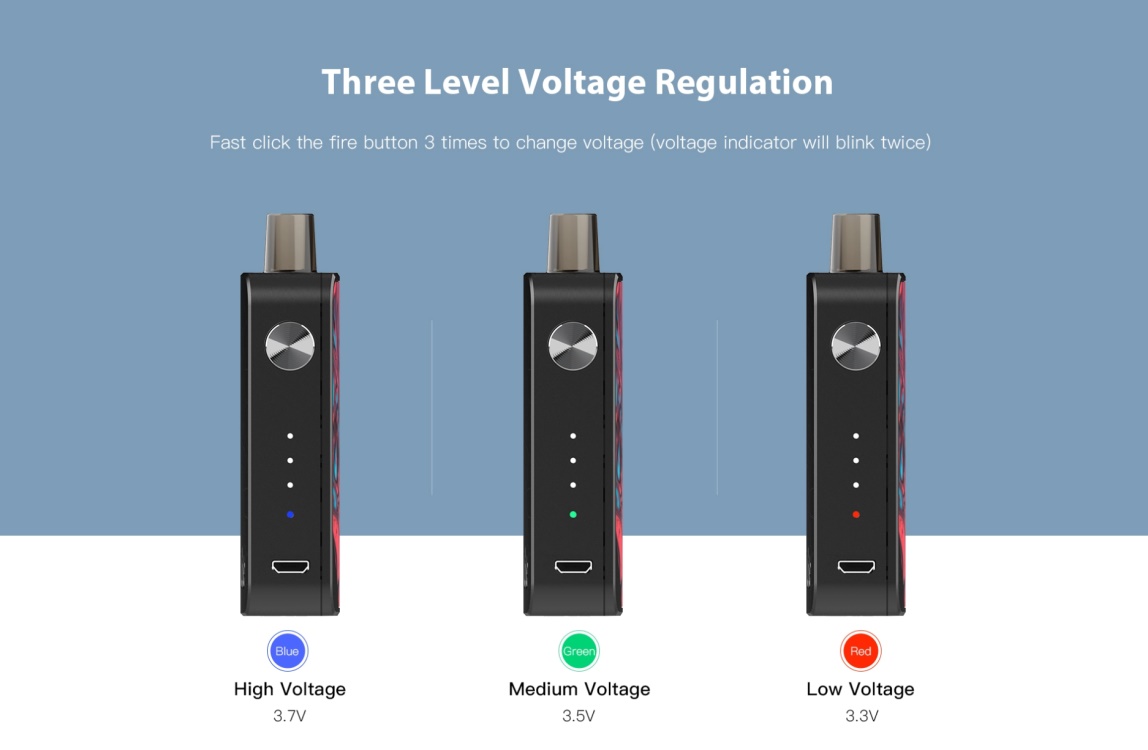 Package
Simple paper box. Customary Packing from the factory, the packing is subject to change without notice.