Wismec ES300 EXO SKELETON Mod
Brand: Wismec
Unit: set
Net Weight: 380(g)
Combined shipping cost will be calculated automatically by the system after you choose shipping destination in the checkout step.
Product introduction
Wismec new product-Wismec EXO SKELETON ES300 Mod. Unique transparent boday with top OLED screen. Up to 220/300W poweful output with 2/3 cells options.
Parameters
Size:50.7mm*49.7mm*86.0mm
Thread type: 510 spring loaded thread
Cell type: High-rate 18650 cell
Output Mode:Input voltage: DC 5V
Output mode: VW/TC-NI/TC-TI/TC-SS/TCR
Output Wattage:1-200W(2 cells),1-300W(3 cells)
Resistance Range: 0.05-1.5ohm (TC modes); 0.1-3.5ohm (VW mode)
Temperature Range:100-315°C/200-600°F(TC Modes)
Maximum Charging Current:2A
Maximum Output Current:50A
Output Voltage Range: 0.5-9V
Wismec ES300 EXO SKELETON Mod comes with
1*ES300 Battery(no cells)
1*QC USB Cable
1*User Manual
1*Warning Card
Features
1. 200/300W Powerful Output for Your Preference: With two cells, the maximum output power is 200W while the output power reaches 300W with three cells. And the maximum output voltage is 8V and 9V respectively.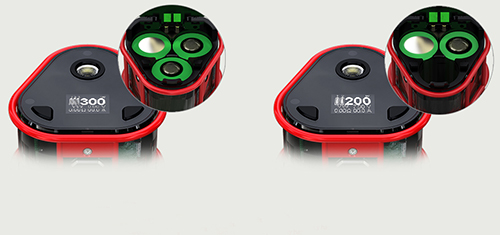 2. Creative LED Light for Visual Enjoyment: The application of LED light makes your mod much charming and fashionable, bringing much visual enjoyment.
3. Innovative Design with Transparent Frame: The innovative design features the polygonal appearance and transparent body, allowing you view the internal structure clearly.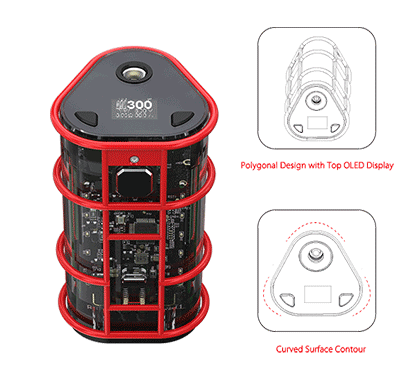 4. Replaceable Decorative Cases in Attractive Colors: By unscrewing the screws only, you can replace a different case for ES300 quickly and easily.

5. Flip-open Battery Cover for Easy Exchange: The flip-open cover with ventilation holes is designed for easier cells replacement and better heat dissipation.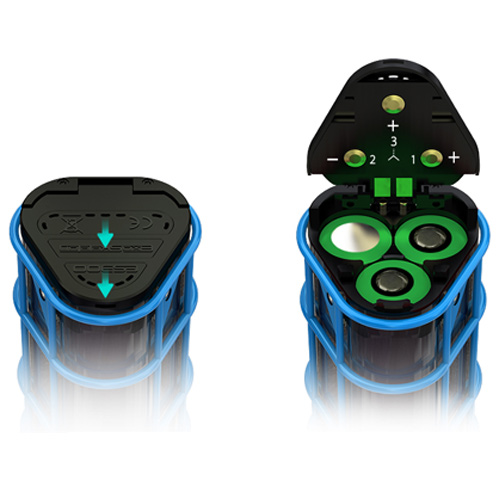 6. 2A Max Charging Current for Quick Charge
Both of the USB ports are plated which can support 2A max charging current. And it will get fully charged quickly when using the Avatar Quick Charger (sell separately).

7. Innovative Buck-boost Technology & New balance charge System

8. Dual Circuit Protection & Reverse Polarity Protection: Reverse polarity protection is effectively achieved by the application of special battery anti reverse circuit in the circuit board. And the dual circuit protection systems make the PREDATOR 228 much safe and reliable.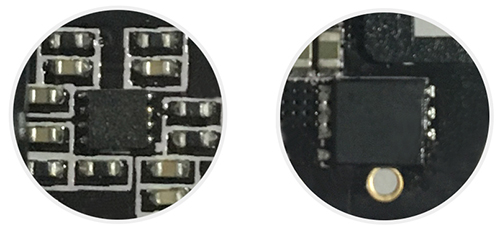 9. Serving as a Power Bank for Reverse Charging: With the help of RC (reverse charging) adapter, ES300 can serve as a power bank to charge other electronic devices.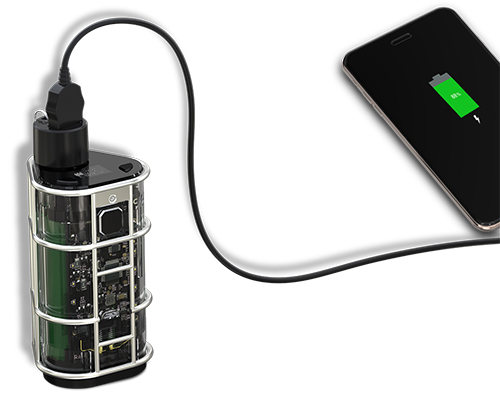 10. Upgradeable Firmware with Creative LED Light: Coming with the upgradeable firmware, you can choose the LED light on/off to your preference.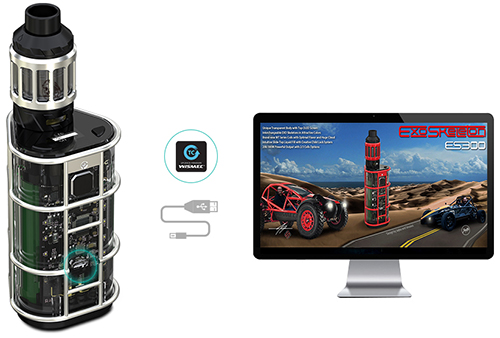 11. Charging It is better to take out the cells and charge them through external charger. You can also charge the device by connecting it with a computer or a wall adapter via USB cable.

Package
Simple paper box. Customary Packing from the factory, the packing is subject to change without notice.