Today I am reviewing the latest kit from Eleaf,
Lexicon Kit
with ELLO Duro RTA, thanks to all folks for reading the following words. Firstly is about the appearance. The Lexicon mod itself, bit of a strange shape actually, its practically belong with 2 corners cut off the top and what looks like little mirrors in place of the corners. The Lexicon has a spring loaded pin, and you can pop any tank up to 26mm on top without an overhang. It takes 2 x 18650 batteries and will fire up to 235w. The fire button is a diamond shape with the same kind of pattern as the LEDs on the mod, and this pattern does light up along with the LED's on the Lexicon.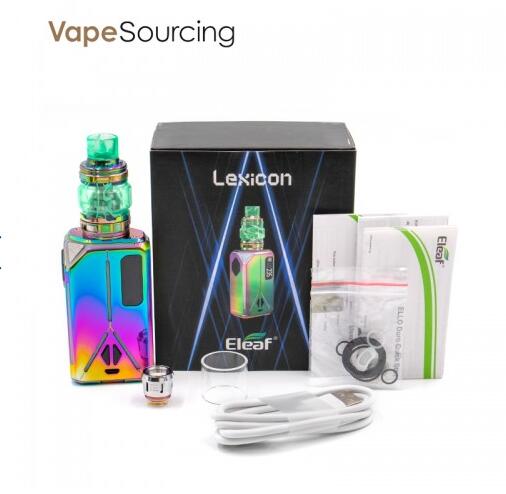 The ELLO Duro RTA, which also comes with the new
iJust 3 kit
, and its topfil is also the same and comes with the option of the self-sealing fill port. The airflow is really impressive with the 3 slots, which each measure out at 3.48mm by 10.3mm. And of course still the same bad points, only 2ml tank, and this silly sliding top cap and small filling hole which means I have to remove the drip tip to fill the tank. I have a new bottle at the minute from a liquid I'm trying out and I've had to flatten the nozzle on it, as even with the drip tip removed that nozzle just ain't fitting. Secondly is about its performance. I ran the HW-M at a lower wattage, 45w, due to the more surface are of the coil so I would not unexpectedly receive a dry hit from the inner layer of cotton not being able to keep up with the liquid supply. The HW-N coil on the other hand I was more comfortable at 57w. These coils are rated pretty high so I think they would be best run on a VPC setting. But there is no loss of flavor with either and they are cross compatible with the Smok BBB tanks(except for the XB), Geekvape Aero/ Shield tanks, and the Vaporesso NRG tank for those of you that were wondering.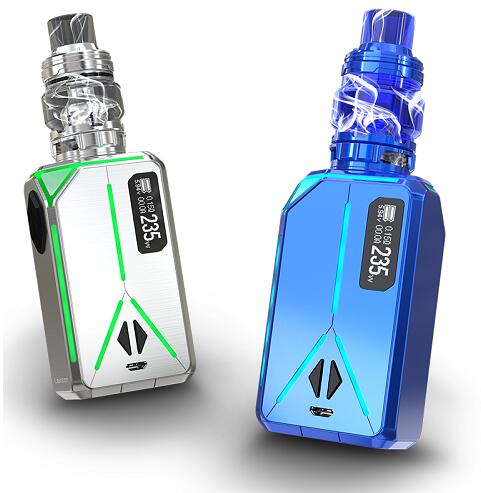 Other tanks work great too, and the temp mode does what it should. I have noticed that the screen goes black while you're vaping and I'm guessing this is so you can get the full effect of the LED's without the screen distracting your eyes from them. When you let go of the fire button the screen will illuminate again. In conclusion, if you are looking for a smaller, metal, solid device that has all the settings and more with Mesh type coils that give a really good flavor at lower wattage to make your batteries last more than a day, I would have you try out the Lexicon by
Eleaf
.