Some vapors may not familiar with
Hellvape
this brand, but it really produces atomizers with good quality and fashionable appearance. Then I will introduce Hellvape briefly. Hellvape is truly a pioneering design and manufacturing firm of Vapor and Personal Electronic Products. They dedicate to engineering authentic, top quality and extremely unique vaping devices. With a strong foundation of the very best engineers, chemists, and market analysis with a combined half-century of experience, Hellvape anticipates the demands of the consumers, value products as a core competence and resolutely put an end to all clone products. In 2018, Hellvape is famous for high quality and competitive price like Dead Rabbit RTA and Drop Dead RDA, etc. Hellvape strives to provide quality products and the best customer service in the vaping industry. Today we will make a brief comparative evaluation of these two atomizers.
It is a fully comprehensive 24mm rebuildable atomizer collaborated design by Vapin' Heathen and Hellvape with CNC engravings on the wall sleeve. The Dead Rabbit features four post build deck with gold plated positive posts and a 5mm deep juice well, and is capable of running both single and dual coil options and each terminal has side mounted hex flathead screws, which are both included. Airflow enters the Dead Rabbit RTA via top-side diagonal adjustable airflow which focuses on flavor and minimizes leaking. The airflow can be adjusted for both single and dual coil options and a knurled grip allows for adjustment of the airflow with ease. To offer a better vaping experience, there is an 810 wide bore drip tip and Dead Rabbit Logo on the glass tube.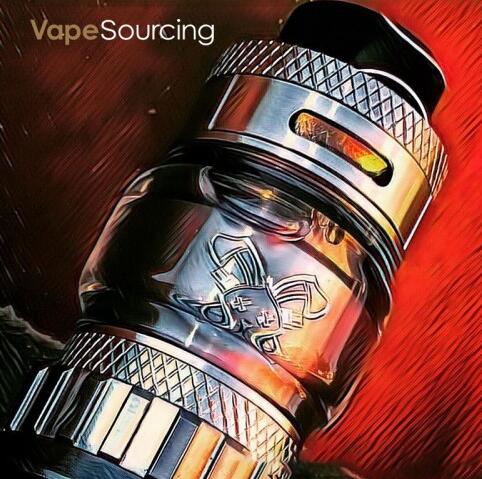 It is a collaboration with Vapin' Heathen and The Vapor Chronicles to create a unique RDA. Constructed by durable Stainless Steel with high-level design elements Hellvape have come to know from, there is also an iconic logo etched onto the wall sleeve. With four large post holes for simple building of both single coil and dual coils, the 24mm DROP DEAD RDA is designed with innovative downward sloping airflow, and you can find 14 airflow holes in two rows to bring you extremely smooth and tasty vaping. You can accurately adjust the airflow to the tightest condition, and standard positive pin and raised BF squonk 510 pin are included with deep juice well.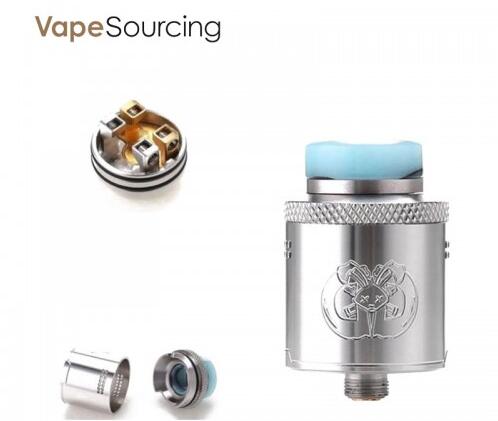 In a word, both of these two
atomizers
will bring you an excellent mouth-feeling and big cloud, and the difference is very small, which one will you choose?