If you are looking for the
best pod vape
, make sure to check out this new version of Suorin Air-Suorin Air Plus. First of all, I want to ask you do you know the Suorin Air? Suorin Air is one of the most impressive vape pod kits, because of its unique ultra-portable "USB flash drive" classic shape, if you are interested in the vape pod system kit or even e-cigarette, you are certainly not strange the Suorin Air!
The Suorin Air Plus Pod is an upgraded version of the Air, let's take a look!
Compared to Suorin Air, the
Suorin AirPlus
Kit has improved its ergonomics, pod capacity, battery capacity and more. The Suorin Air Plus kit is 93.2mm, 49.9mm, and 9.9mm larger than the Suorin Air. It is also designed to be ergonomic in card style. It is powered by a large 930mAh internal battery that meets your daily needs up to 22W.
Suorin Air Plus advantages:
Ergonomic card style
Very suitable for nicotine salt e-juice
930mAh larger battery capacity: Suorin AirPlus kit uses 930mAh battery, C type fast charging. It is 500mAh larger than the Suorin Air Kit. The full charge time is approximately 50 minutes.
Five LED lights
3.2ml Pod capacity: The pod mod kit with a capacity of 3.2ml is actually the ideal capacity for vapers.
6 colors to choose from
6 colors are chosen from black, silver, mocha gray, red, gold and blue-green.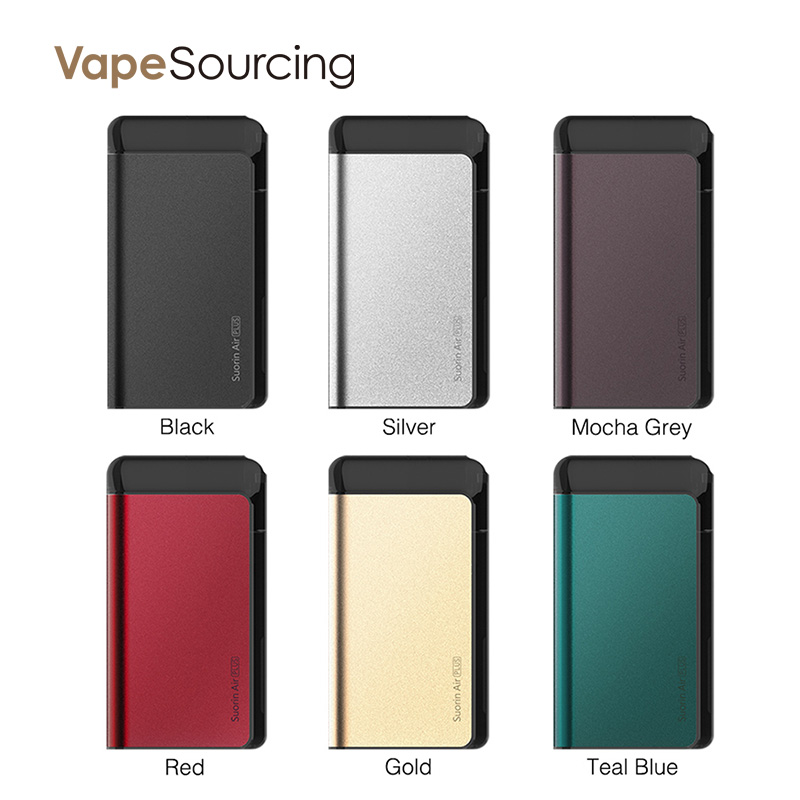 Compared to the Suorin Air's 2ml capacity, the Air Plus Kit has a large liquid capacity of 3.2ml and supports 0.7 ohm and 0.8-ohm coils, perfectly matching nicotine salts and conventional e-juice.
Information about the Suorin Air Kit:
Suorin Air
is one of the thinnest vape kits on the market. Suorin offers a stylish, well-designed unit that produces delicious, smooth clouds. It can hold 2ml of e-liquid, and its oral lungs make it an ideal choice for nicotine salts. The battery capacity is 400mah, which is a little more than most evaporators of this size. It should provide at least one full day of use for regular users. Thanks to the easy-to-use micro USB port, Suorin Air can be easily recharged even on the go. When the battery is completely depleted to fully charge, the charging time is approximately 3 hours.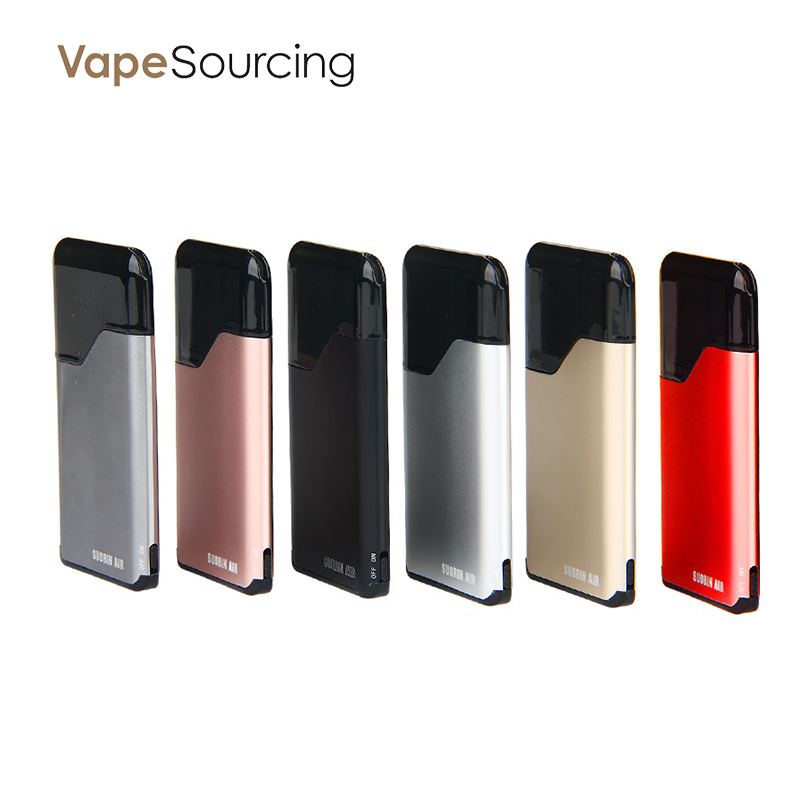 One of the most striking aspects of
Suorin
Air and Suorin Air Plus is the shape. Both the Suorin Air and Air Plus are excellent pod style vaporizers, with the Air Plus focused more on power and less on stealthiness.