Last month, I introduced two famous vape brands to you, SMOK and Joyetech. Here are the post links for your reference.
https://vapesourcing.com/blog/2019/09/29/smok-best-hot-sale-vape-kits/
https://vapesourcing.com/blog/2019/09/30/joyetech-the-best-vape-manufacturer/
And today we'll talk about another brand-Eleaf. Undoubtedly it's also global famous in the e-cigarette market, which aims to produce and develop the most diverse range of vape products to the world including iStick series and iJust series. Now I will pick up three representative vape kits for you.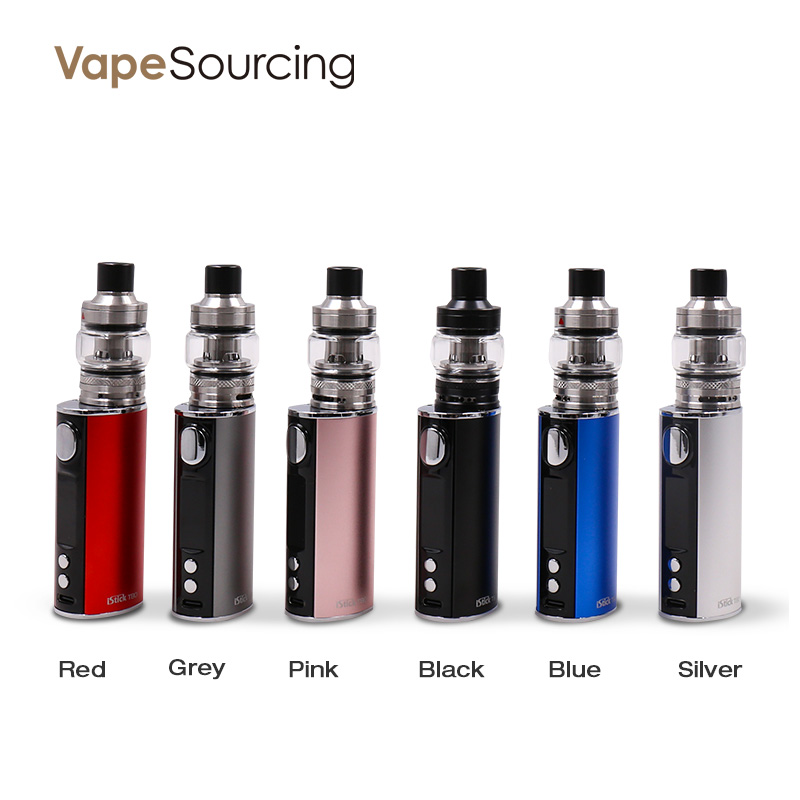 Eleaf iStick T80 Kit 80W with Pesso Tank


Parameters
Size: 36mm * 28mm * 130mm
Battery capacity: 3000mAh
Output wattage: 1-80W
E-liquid Capacity: 5ml/2ml
Input Voltage: DC 5V
Material: aluminum alloy
Coil Type: EF-M 0.6ohm (18-35W), EF 0.3ohm (30-60W)
Resistance Range: 0.05ohm-3.0ohm
Port: USB Type-C
Charging current: 2A
Modes: VW mode, TC(Ni, Ti, SS, TCR-M1/M2/M3) Mode
Protection: Atomizer Protection, Short Circuit Protection, Low Voltage protection
Color: Red, Grey, Pink, Black, Blue, Silver
Features
With a smooth and sleek appearance, the Eleaf iStick T80 Kit is comfortable for you to hold in hand. It supports up to 80W power output along with a 3000mAh battery, which is fully charged via USB C in 1.5 hours. Besides, with an easy refilling system, it's easy for you to refill the e-juice when you run out of it. Also, because the EF coils are thread-free, it's simple for you to change coils. What's more, thanks to the resistance range of 0.05 ohm to 3.0 ohm, it can meet different vaping requirements.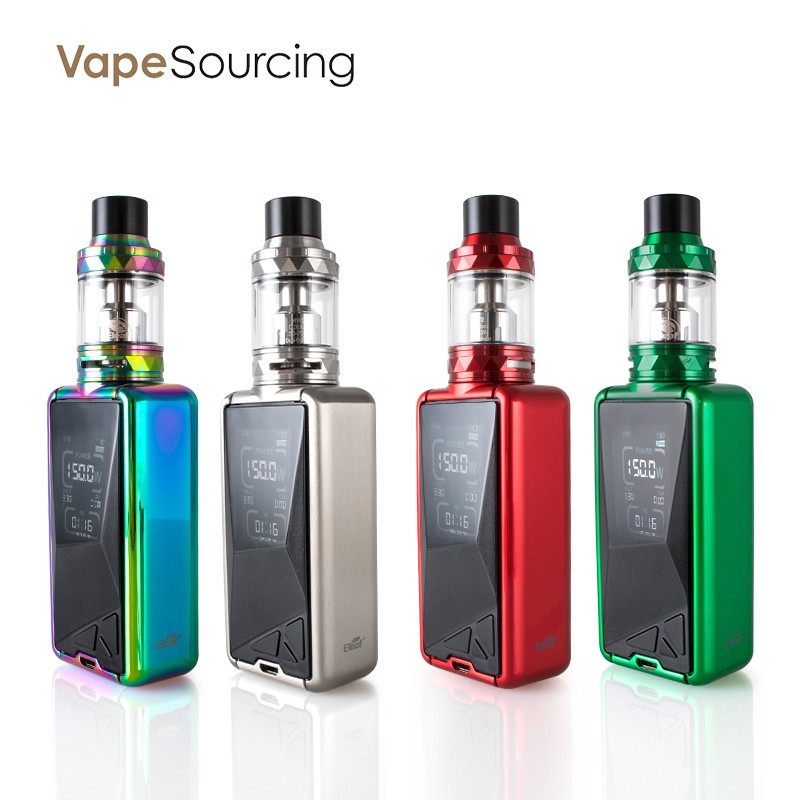 Eleaf Tessera Kit with ELLO TS Atomizer


Parameters
Size: 42mm*30.5mm*133.0mm
E-liquid capacity: 4ml
Battery capacity: 3400mAh
Maximum charging current: 2A
Thread type: 510 thread
Output wattage: 1-150W
Output voltage: 0.5-8V
Output mode: VW/RTC/TC(Ni/Ti/SS/TCR)
Resistance range: 0.05-1.0ohm (TC modes)
0.1-3.0ohm (VW/RTC mode)
Features
Eleaf Tessera Kit is visually appealing for its sleek looking in low-poly design with a bright 1.45inch TFT color display. You can read all the information clearly from the screen. It's not only a vape device but also a clock, which is equipped with a real-time clock system, displaying the time and date for you. Furthermore, it can fire up to 150W with a 3400mAh battery. It's charging with a temperature protection system, ensuring the safety of the device and your life.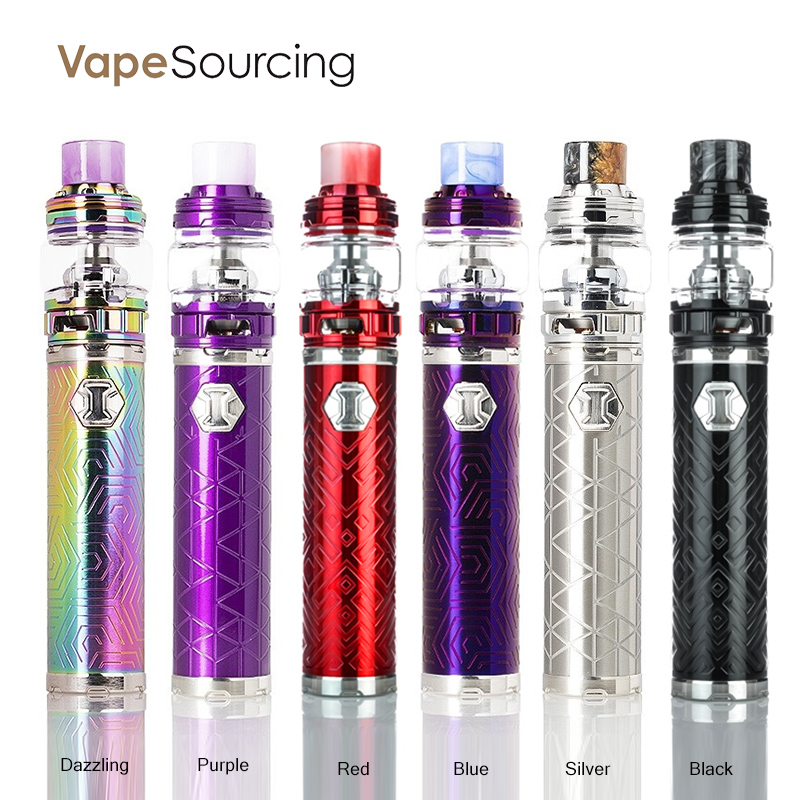 Eleaf iJust 3 Kit 80W with ELLO Duro Atomizer


Parameters
Diameter: 25mm
Height: 136mm
E-liquid capacity: 6.5ml
Battery capacity: 3000mAh
Output wattage: 80W max
Resistance range: 0.1ohm-3.0ohm
Features
The Eleaf iJust 3 is equipped with reimagined net coil and multihole coil systems, giving you awesome vaping experience with gorgeous taste and thick clouds. It supports a max output power of 80W with a 3000mAh battery. The battery level can be read by the change of the LED color. As well, it's simple to refill the e-liquid and can handle various tanks up to 25mm diameter without any overhang. And six wonderful colors are available for your choice.
From what has been mentioned above, you may know a little about the Eleaf vape brand. So would you like to get one vape kit here?