As all vapers know
Rebuildable dripping atomizer
advantage is fast heating, impressive flavor, and huge cloud, all innovation in the past all around above 3 points. From 2017, a new type of coil popular in the vape industry - mesh coil, we all call it game changer since it indeed leads the trend and brings us a new type of RDA, the name is mesh RDA.
Mesh RDA impress us much because it has larger heating surface and as it can create enough cloud under low voltage, so the flavor of mesh RDA has no doubt advantage than others.
With more and more mesh RDA come out, many customers asked us how to choose and what's the pros/cons of each. And as usual, we can get and our advanced engineer test all products, here we would want to conclude the best mesh RDA for 2020.
Profile RDA is a project which collaboration between Wotofo and #Mr. JustRight1.It focuses on top-notch flavor delivery and with unique spring-loaded ceramic cotton support makes the RDA perfect for mesh coil using. Beehive style airflow cap is classic and allows enough air to balance the flavor quality and cloud generation.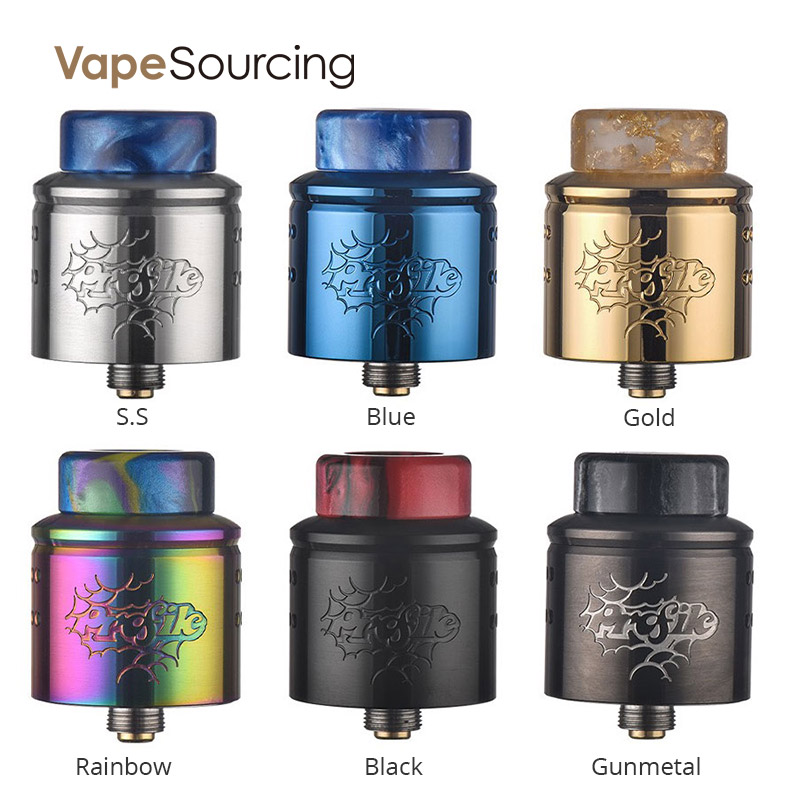 Background
Mr. JustRight1's real name is Joel Robinson, who has been consulted over many well-know projects in the vape industry. He's also a very vocal vape advocate who's often speaking & standing up whenever needed. Seeing mesh type RDA's poor performance in the past, Joel tested and looked at all aspects & applications of mesh, understanding that as vaping evolves, so must its heating elements. After bringing up the idea of how to improve mesh utilization in an RDA in a conversation with Wotofo, came the birth of the "Profile", the most flavorful RDA to date!!!
Wotofo Profile 1.5 RDA Pros & Cons
Pros
Flavor baby
Large and postless deck
Deep juice well
3 adjustable airflow
Tons of cloud
Reasonable price

Cons

Not 100% fit with the first edition's mesh coils.


Vandy Vape Mesh V2 25mm RDA is another mesh heating element rebuildable atomizer, it features a large atomizer base which supports wider Mesh WIRE for superior flavor. Top air-flow makes it 100% anti-leaking from the bottom and well-designed liquid flow with deeper indentation guarantee amazing flavor provide and avoid easily dry burnt.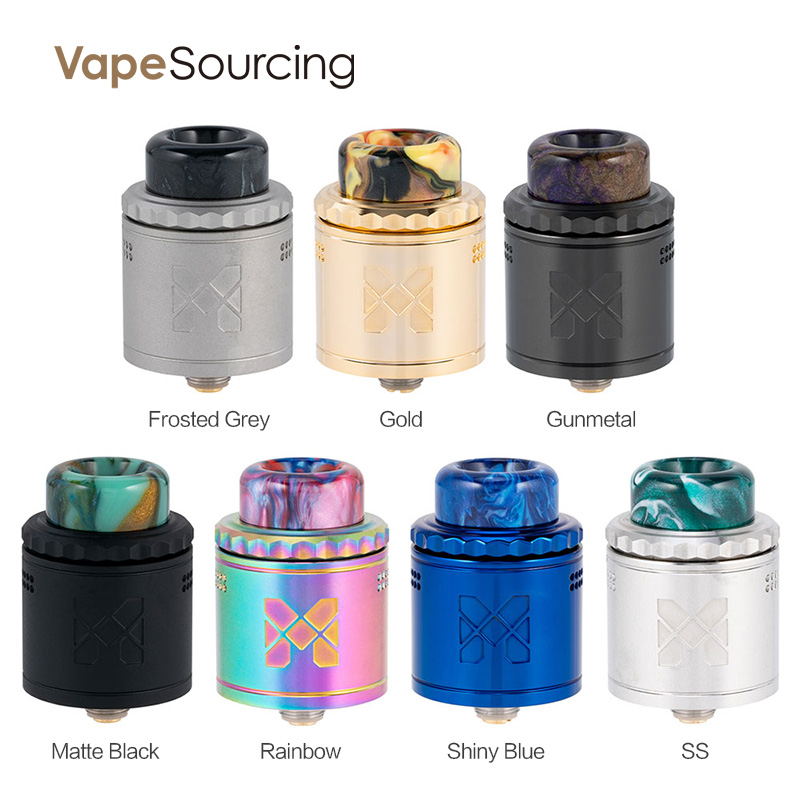 Background
Vandy vape is a innovate brand, their owner almost is the first inventor of mesh RDA- Vandy vape mesh RDA. Though the last edition with many places can be improved, it truly opens a new window for advanced vapers.
VANDY VAPE MESH V2 25MM RDA Pros & Cons
Pros
Flavor is good
Large deck and easy to build
Good juice capacity well
Round Wire Coil Compatible
Cloud chaser choose
Price is competitive
Cons
Flavor not the best
Best Mesh RDA – 3. Vapefly Mesh Plus RDA 25mm
Vapefly Mesh Plus RDA is a postless dual clamp deck mesh RDA, which can work with mesh wire, normal single coil and dual coils. It features exclusive mesh wire which can avoid dry burning most time.
Background
Vapefly Mesh Plus RDA comes out sooner after wotofo profile RDA and most mesh RDA can only compatible with mesh or single standard coil, Vapefly mesh plus RDA can also work with dual standard coils which give a good more option for vape experience.
Vapefly Mesh Plus RDA Pros & Cons
Pros
Compatible with mesh coil, single-coil, and dual coils
Flavor is good
Dry burning improved
Juice well is good
Solid quality
Cloud chaser choose
Price is best
Cons
Airflow is not smooth much