The
IJOY Diamond Mini Kit
is a simple and stylish dual-battery 18650 box that retains the original violent output of the Diamond PD270 and also refines the appearance. Its compact and portable body is equipped with the latest development of the DIAMOND BABY atomizer, which gives the visual plus experience the perfect work. So today let's see the iJoy Diamond Mini Starter Kit. About its appearance, this mod continues the legacy of the previous iJoy Diamond
Box Mod
with accent lines that result in a diamond-like appearance and a fire button that looks like a cut diamond's surface. This mod is also smaller than its predecessor with dimensions that come in at 87mm x 45mm x 32.7mm. The control face of the Diamond Mini Mod also looks familiar thanks to the same large OLED display that shows vape data in the white font. On the menu, you will see indicators for current power or temperature, dual battery bars, current mode, atomizer resistance, amperage, voltage, puff number and puff time.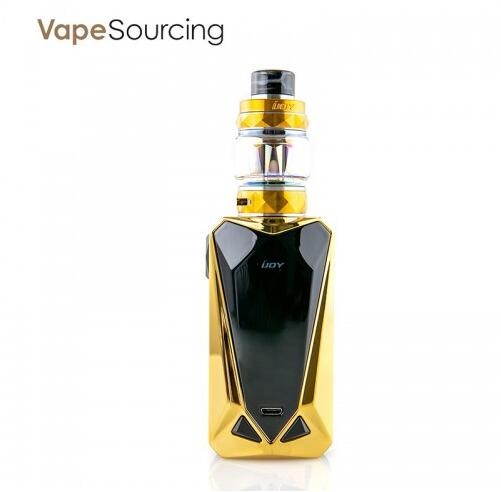 Technically, this smaller mod has a massive 225 watts of output, temperature control modes (nickel, titanium, stainless steel, TCR) and low atomizer resistance capability of a rock bottom 0.05ohm. Additionally, there is a custom user mode so you may engage in ramp vaping by setting a higher initial wattage and ramp it down as you vape. The iJoy Diamond Mini gets power from dual 18650 batteries that are swapped out by removal of the back battery cover that utilizes four powerful magnets to stay in place. As for the Diamond Baby
Vape Tank
, which has a thick, durable top-cap fill system that does take a few minutes to get used to. It's worth mentioning that the Diamond Baby uses a dual airflow slot system on the bottom of the tank that lets in a huge amount of air into and up through the coils. Wide open the draw is easy, creating excellent plumes of vapor. Closing off the airflow some provides not only a tighter draw but a more intense (and warmer) flavor. My personal setting is half-closed for a somewhat tight draw and maximum flavor.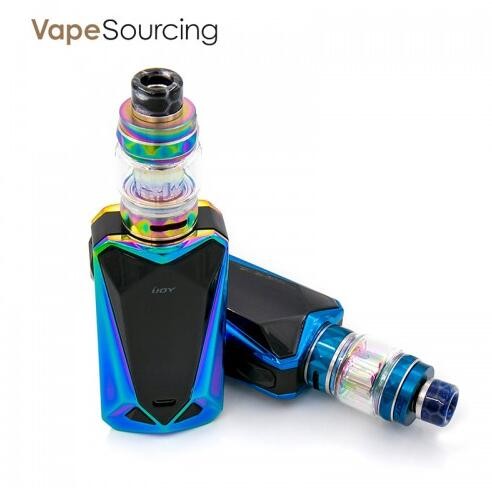 Then the following words are about its performance. This is one well-made box mod and sub-ohm tank. It is not the lightest dual-18650 mod on the planet, but that heft feels good in the hand. With a 0.15-ohm resistance, the DM-DM Coil, I found that using the TC mode in a basic setting provided a good vape. In a word, if you don't have interest in 2X700 cells and still prefer the 18650 cell, this
ijoy
Kit is just what you need. Other ijoy vape starter kits recommended:
IJOY Avenger 270 TC Kit
IJOY SABER 100 Kit
Another review about vape kit:
Fingerprint Collector - Vaporesso POLAR Kit Review