In 2017, many excellent e-cigarette products emerged, and VOOPOO DRAG 157W TC BOX MOD is one of them. Here we are going to share a new color version:
VOOPOO DRAG 157W VAPE MOD RESIN VERSION
. The main body adopts the symmetric and chamfered shape of zinc alloy material, and the metal texture of the whole mod is strong. There are several different kinds of resin panel for you to choose, very delicate and beautiful. I got the Purple Jade version, so cool, the panel really looks like a jade. The reverse side uses a carbon fiber decorative patch design, and the two different styles on both sides are also different from the other mods. Operating area has an ignition key, screen, USB charging port. The advantages and disadvantages of the embedded screen design are actually obvious: the advantage (anti-fall) shortcomings (ash). The concave button is more comfortable to fit with the finger in actual use, and the button rebound feedback is crisp and powerful. The actual test can be triggered by tapping, and the sensitivity is very good. The screen displays four resident work messages: power, resistance, voltage, power, and the simple direct observable information are very clear.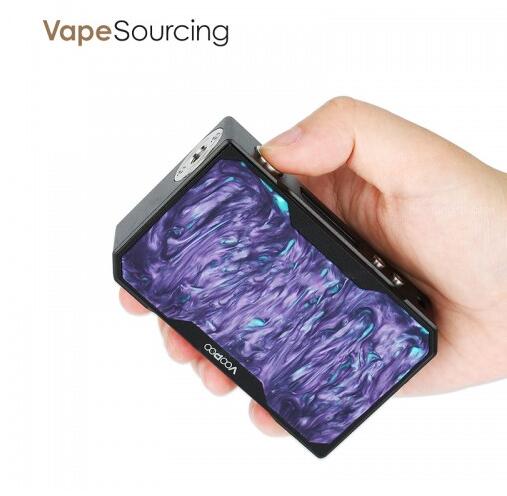 This wonderful 157W is mainly equipped with military-grade Gene.Fan157 chip. The chip claims to be the world's fastest 0.025-second ignition speed (25 milliseconds). What is the speed concept? I can't make a professional answer. During the test, two
atomizers
with different resistance values were installed. The power automatically given by the mod was: 1.33Ω=15W 0.45Ω=40W. The first highlight is also one of the most interesting highlights of this mod: the smart identification of resistance (the automatic identification according to the installed atomizer's resistance to giving the adaptation power). Of course, the calculation of the mod does not necessarily give the most reasonable and accurate output power. If you want to fit it properly, you need to adjust the power by manual adjustment. However, this automatic recognition still makes a deep impression.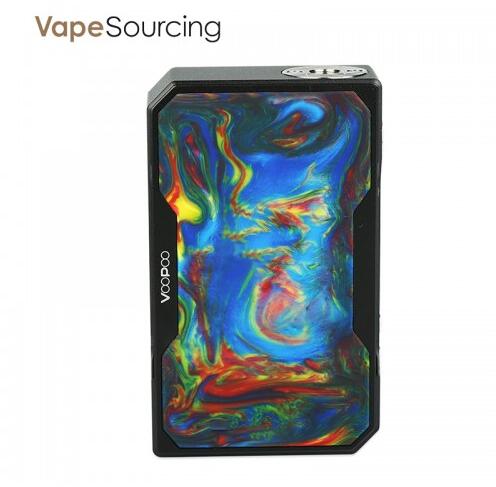 The second highlight is the super mode when the resistance is higher than 0.1Ω-0.3Ω (super output) mode (output is greater than 130W), the output can be superimposed every 1W, that is, fire 150W actual = (20 × 2 + 130W) = 170W. I wonder if my calculation is correct? In short (super mode) is to add more violent power output capability based on the original output. The third highlight is the high degree of freedom custom settings. 
VOOPOO
official website supports downloading the firmware for more customization settings, including custom power curve adjustment settings, custom temperature control curve adjustment settings, etc., so professional. To sum up, this
vape mod
can be adapted to meet the needs of most vapors in terms of operability and practicality. Best sell vape mods recommended:
wismec active vape mod
geekvape aegis legend vape mod
Good review about mod:
The C Means Chip - Lost Vape Paranormal DNA250C TC Box Mod 200W Review