If you are looking for a new vape pen kit, today will introduce you to the new Vaporesso Podstick kit. The Podstick comes with a uniquely refined look and you can also choose from 7 colors. Unlike other pod kits, the Vaporesso Podstick has some different features, let's take a look now!
Aluminum housing and medical-grade PCTG material Pod
The
Vaporesso Podstick
completion options will definitely look great because they look very refined. You can choose from silver, black, blue, phantom, gold, silver or splash paint. Measuring 18mm x 22mm x 111mm, this compact pod is very similar in design and size to the popular Aspire Spryte kit. The battery section has an aluminum housing and the 2 mL container is made of medical-grade PCTG.\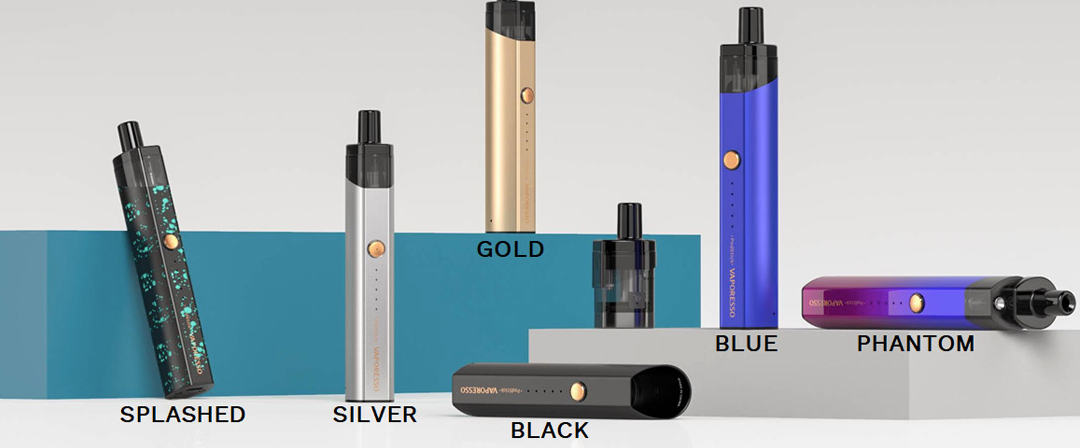 Three Power Options
Around the fire/power button, there is an LED that indicates the current output setting of the Podstick. When using a CCELL coil, the green LED indicates a 12.5-watt output, blue 10.5 watts, and red indicates 9 watts. If you have a mesh head in your cartridge, green means 22 watts of power, blue means 20 watts, and red means 17 watts.
Easy Top Refill
It is very rare to find any
Vaporesso
pod system with a top-fill method in the vape market, but this system is an exception. Below the sliding top cover, you will find a fill slot that allows you to add e-juice without removing the cartridge.
Mesh Coil For Flavor Production
The Vaporesso Podstick is equipped with a 0.6-ohm mesh coil and is ideal for limiting MTL evaporation with lower nicotine liquids. The CCELL coil uses ceramic heating elements to fully realize the flavor of nic salt and other high concentration electronic liquids.
Omni Board Mini Chipset
The updated Omni Board Mini Particleboard powers the Vaporesso Podstick. This results in a power boost to enhance flavor and allows automatic detection of coil types to reduce the likelihood of dry hits.
By the way, let's look back the another Vaporesso vape pen kit-Vaporesso VM Stick 18
The
Vaporesso VM stick 18
includes the Vaporesso VM STICK 18 MOD and VM TANK 18 (2ml). This is a slim, compact vape pen kit. The VM STICK 18 kit is equipped with an OMNI board chipset and a built-in 1200mAh battery to support 1A fast charging. The VM TANK 18 has two coils: the CCELL coil and the MESHED coil, which provide a wonderful sense of smoke for the steam.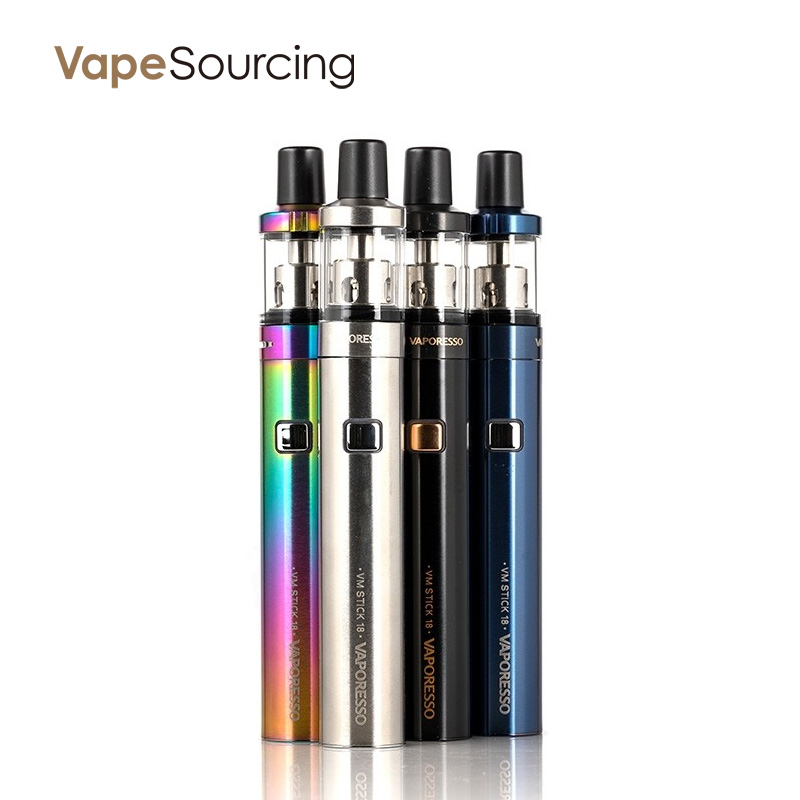 It can be seen that the CCELL coil is not only used in the Vaporesso Podstick, but also in the Vaporesso VM STICK 18. Vaporesso's products usually don't disappoint us. I believe these two vape pen kits will give you a different feeling too!