Today lets a look at the newest member of the Lost Vape family, the Lost Vape Orion Plus kit, which is an updated version of Orion DNA GO. Are you looking forward to it?\The Orion Plus has a 2 ml lost vape orion plus pod and a mod with a 950 mAh integrated battery, which is the same as the Lost Vape Orion Q. But what's other features does he have?
Upgraded DNA GO chipset
For better performance, the Lost Vape DNA GO chipset on Orion Plus has been upgraded. As a result, it now has five standby power settings (compared to 3) and patent-pending temperature control technology. Moreover, the user can now automatically adjust the power supply as needed.\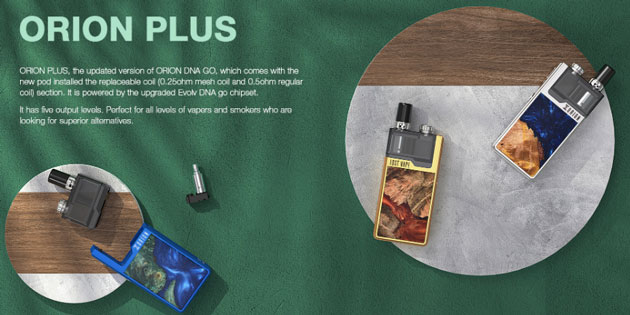 \Lost Vape Orion Plus has five power settings. Cycle through the output levels with a single press of the power button. With a 0.25 ohm coil, the power range is 13 watts to 22 watts, while the 0.5-ohm head is between 10 watts and 18 watts. To identify the current output, the LED above the ignition switch will illuminate white (1st/lowest output), blue, red, yellow or purple (5th level/highest output).\Like many Evolv DNA Mods, the chipset uses playback technology to lock your favorite flavor settings. This means you can capture the perfect puff every time and produce consistent steam while preventing dry puffs or burnt flavors. The particleboard also automatically detects the resistance of the coil and automatically jumps to the correct setting. In addition, there is a new 40-watt booster system that allows for a short increase in power during initial ignition to accelerate steam generation.
New coils
Orion Plus offers two new
lost vape orion plus coil
. The first is a 0.25-ohm mesh coil that is best suited for standard electronic liquids. Or, you might prefer a 0.5-ohm common coil that is more compatible with nicotine salts or other high nicotine electronic fluids.\If you already have a DNA GO Pod system, you are lucky because the pods and coils are compatible with Orion Plus. However, it is recommended that the previous pods and heads be used only for Class 1 or Class 2 power settings.\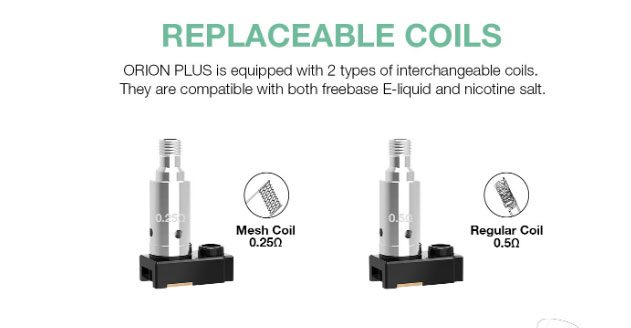 >>What's the difference between Lost Vape Orion Plus and Lost Vape Orion Q?
Lost Vape's first pod mod kit is popular with its high-end design and Evolv's outstanding DNA Go chipset. Lost Vape Orion Plus features an upgraded DNA GO chipset. The Lost Vape
Orion Q
is the most economical version, using a simple wattage board instead of Evolv's DNA Go. The lack of a DNA plate means that the Lost Vape Orion Q has no adjustable settings. Lost Vape Orion Q also has a 1.0-ohm pod. It provides a consistent 17W power for a 1.0-ohm Kanthal coil.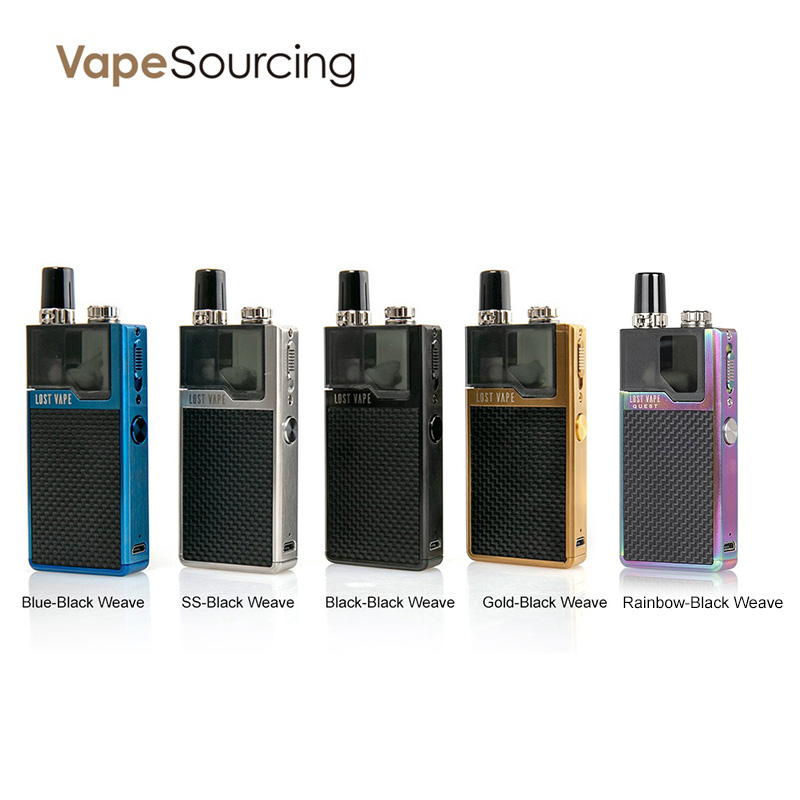 In addition, Orion Plus offers a variety of new colors. There are more color options than Lost Vape Orion Q, and you can definitely find the color you like!