Since Disposable vapes have taken the market because of their convenience and good flavors, one of the most prevailing concerns is the battery life. In order to make the vaping experience long-lasting and hassle-free, many time-renowned brands, such as Elf Bar and RandM equip their vapes with a Type-C port or other ports for recharging. Let's dive into the disposables and take a gander at how to recharge your disposable vape.
1. Is your disposable vape rechargeable?
Although most disposable vapes have been updated with a port for recharging, some disposable vapes remain literally "disposable". You can enjoy and then you handle it properly. It's highly recommended not to mess with these gadgets for your safety. These non-rechargeable vapes tend to offer limited puffs. It is more economical and practical for new vapers who simply want to try a new flavor so that there is no waste of puffs or money. Here are some selective non-rechargeable disposable vapes: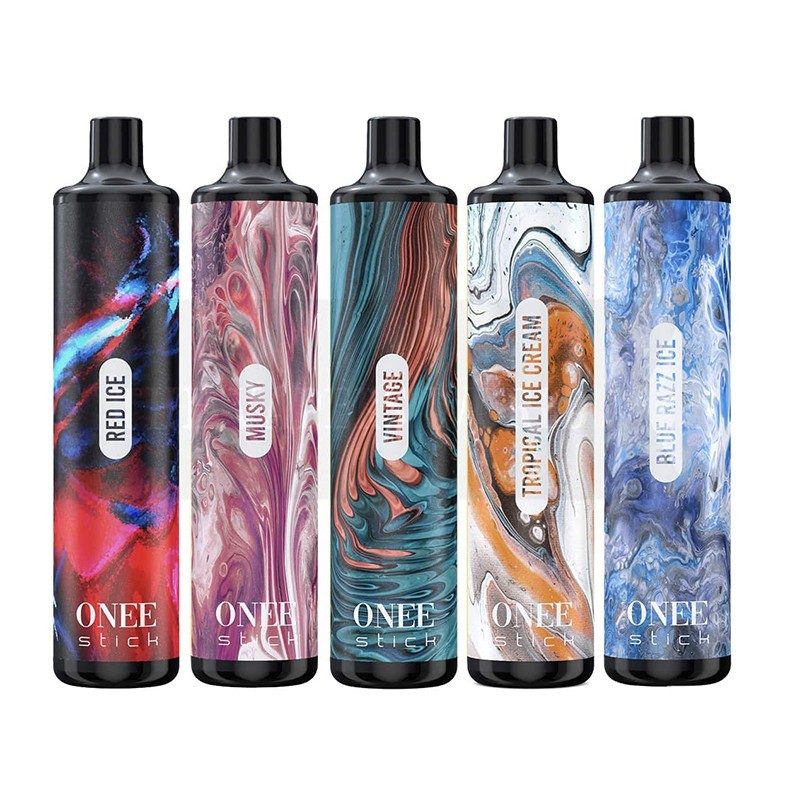 Equipped with 12ml e-juice and a 1600mAh non-rechargeable battery, Onee Stick provides 3000 puffs of fruity flavors. 50mg nicotine salt takes effect faster than free-base nic. There is no need for recharging or refilling. All you need to do is draw and take puffs.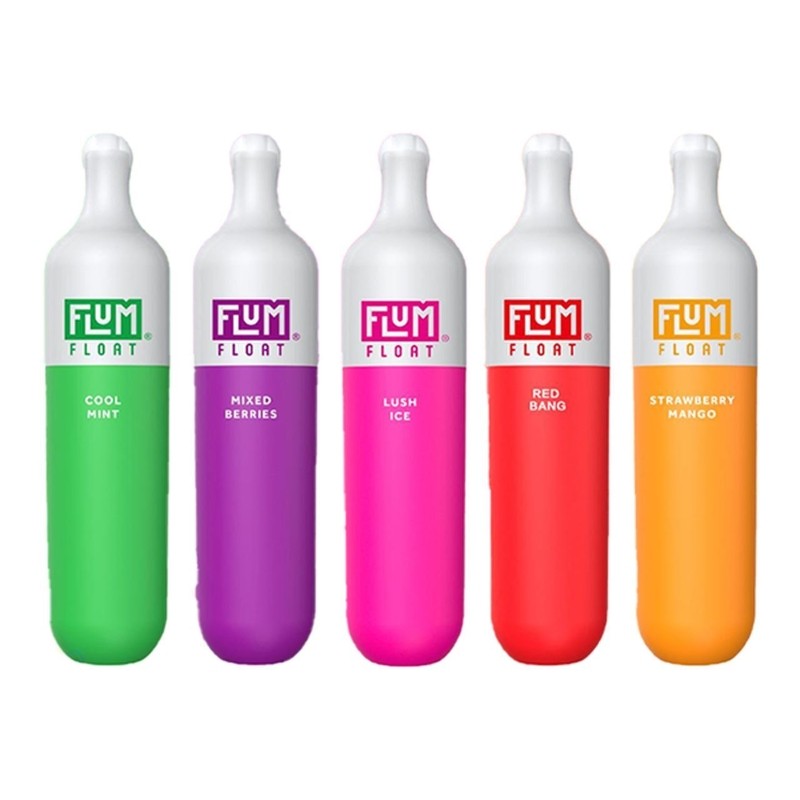 Shaped like a sleek cylinder, Flum Float contains 8ml e-liquid per kit. The buttonless design makes it easier and safer to use. Multiple flavors are available and 50mg nicotine salt is added. Draw-activation makes Flum Float the best choice for on-the-go vaping.
2. Check the battery level
Like any other electrical device, it is not advised to overcharge before it runs out of power. Remember to check the battery level first. Some disposable vapes come with a screen display or LED monitor to show you the battery level as well as the e-liquid volume. If you are done with being blind to such information, these vapes will help you: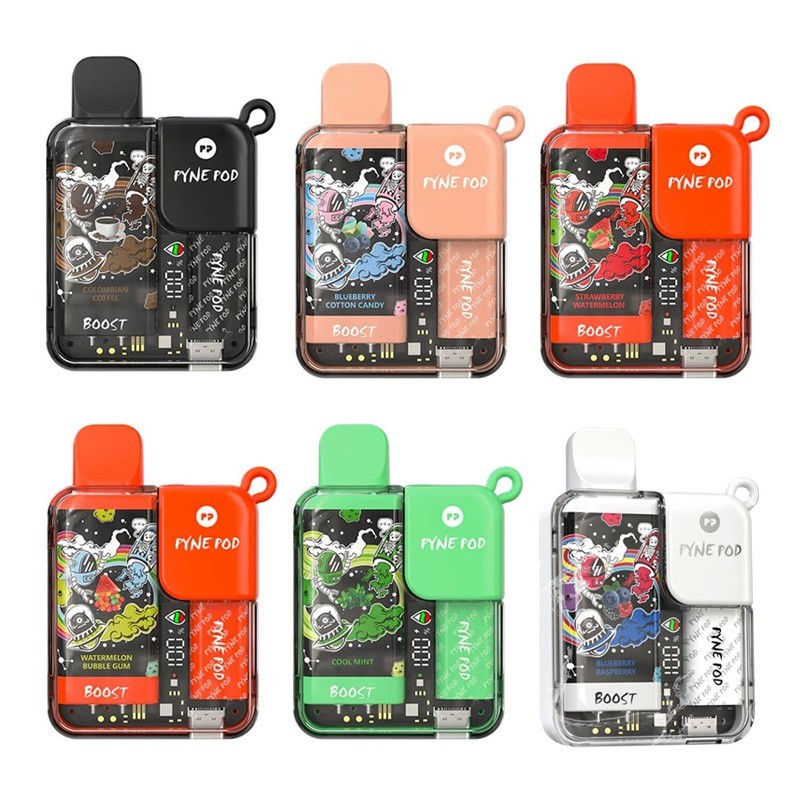 As a combination of pod kit and disposable vape, Pyne Pod inherits all the advantages. You can either activate it with button-clicking or drawing. A battery and liquid display is located between the e-liquid reservoir and battery. Three-color light indicates the low, middle and high levels of battery. The charging port is at the bottom and visual through the translucent enclosure.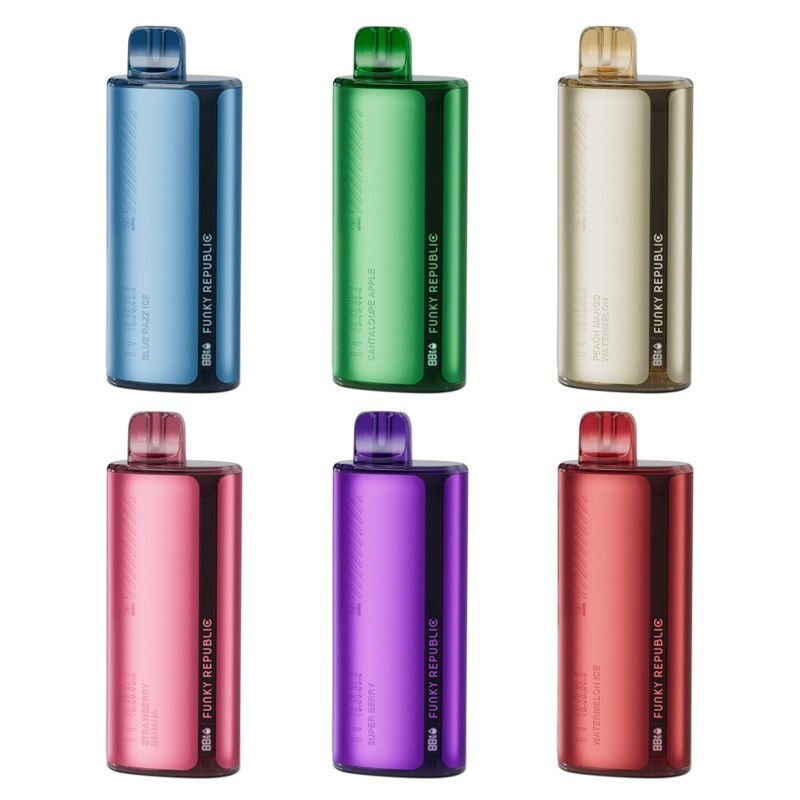 Keep an eye on the e-liquid volume and battery life. A tiny display screen is located under the brand name, saving much space for the battery and juice reservoir. Ti7000 is smart and durable for daily use. You can hold it in your hand or put it in your bag.
Best flavors of Funky Republic Ti7000:
Super Berry Funky Republic Ti7000
Rainbow Cloudz Funky Republic Ti7000
3. Locate the recharging port
It takes no time to find that recharging port, which is often set at the bottom or one side of the kit. If you cannot locate it, get back to step one. You may discard it according to the laws and regulations. Your vape could be non-rechargeable.

4. Pick the right charging cable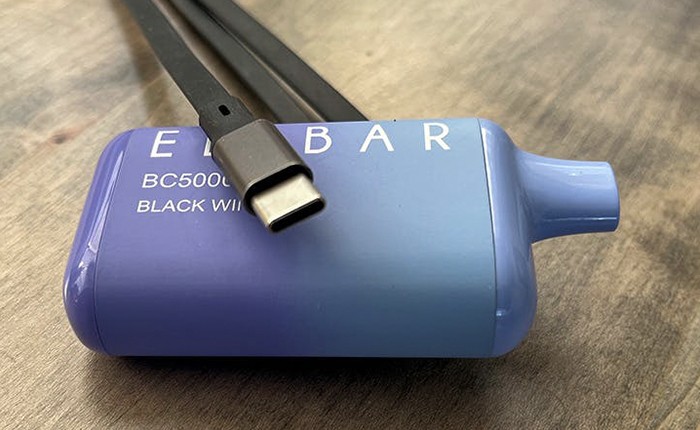 Usually, you need to prepare a charging cable for your disposable vape. Find an appropriate cable or you may damage your vape. Most rechargeable disposable vapes are compatible with a USB or USB Type-C cable. The cable of your Android phone should work. Any cable with visual wear or tear should not be used for charging any device.
5. Connect the cable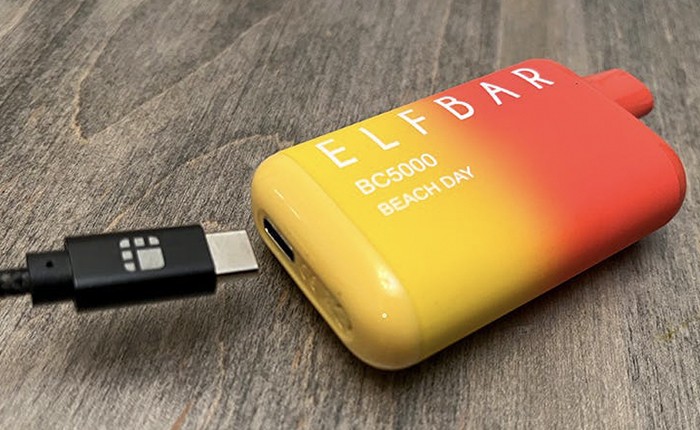 Insert one end of the USB cable into the charging port of your disposable vape, and the other to a USB charger, power adapter, power bank or even USB port of your computer. If you plan to connect your vape to your computer, read the user manual carefully or consult the distributor to find out whether it is safe.
6. Monitor the charging
Check the status of your disposable vape and the USB adapter or other relevant appliance from time to time. There could be an indicator that shows a certain icon or blinking indicator lights. Be patient and unplug it after it is fully charged. Never attempt to vape while charging. It is extremely dangerous and unwise of you to do that. If there is no "hint" for your vape, unplug it in an hour.
7. Disconnect and enjoy
Once your disposable vape is fully charged, disconnect as soon as possible. Always remember to pull the plug or adapter instead of the end connected to the vape. If your disposable vape is button-activated, turn it on and check the battery level. Or you simply need to take a puff and enjoy vaping again.
8. Cautions
No matter how desperate you are or tasty your disposable vape is, safety is always the first priority you take into account. Here are some warnings or tips I'd like to share with you. Hope you lead a happy, healthy life while vaping.
(1) No contact with water
Water can pose serious dangers especially when you charge your disposable vape. Accidents such as short-circuiting could be deadly. Keep your devices away from water and do not touch any of them with wet hands. Also, you had better not recharge them in your bathroom or kitchen.
(2) Avoid overcharging
Overcharging happens when you are not at home or sleeping, which could be more harmful than you think. Overcharging will not only damage the battery but also affect its performance. Sometimes, old electrical wires could overheat and thus create a serious fire hazard. Recharge your disposable vape when you are at home and conscious. Check it from time to time for your sake.
(3) Choose an intact charging cable
Use a charging cable for your phone or other appliance as long as it is intact. Do not use a dusty, distorted wire you find in your garage or basement. Power through a damaged cable is inconsistent and unstable, leaving marks on your device. What's worse, the possibility of electrical shock is increased. Heat and sparks are byproducts of unsafe charging too.
Conclusion
All in all, charging your disposable vape is easy but also tricky. If you follow the rules or a user manual, all the possible accidents could be mitigated. But carelessness and neglect can be fatal to you and other people around you. Be responsible for yourself and considerate of others. Hope you enjoy vaping safe and sound.