It's no wonder that some of my new readers are new to the vaping world. I am glad to see some of you quit smoking and choose a healthier alternative. Do not feel frustrated or anxious. Rome is not built in one day and there is a lot to learn even for experienced vapers. Let's take a gander at some tips for beginners on how to vape properly.
1. Choose a suitable vape kit
It is important to choose a vape kit that suits you best. In general, there are two types of vape kits. One is the disposable vape kit, which has gained much popularity in these years. The other is the traditional vape kit, which is more durable and allows for personal modification.
(1) Disposable Vape Kits
For beginners who are casual vapers, disposable vape kits may be a good choice. On the one hand, there are more different flavors and more economical ones. If one flavor or product of a certain brand does not suit you, you can discard it without the high cost. What's more, disposable vapes do not require timely maintenance or repair. All you need to do is take puffs, recharge it (link: how to charge your disposable vape) and recycle it according to the local regulations and laws. Disposable vape kits are famous for a range of new flavors and their convenience. If you have little idea of disposable vapes yet, here are some of our best disposable vapes for you: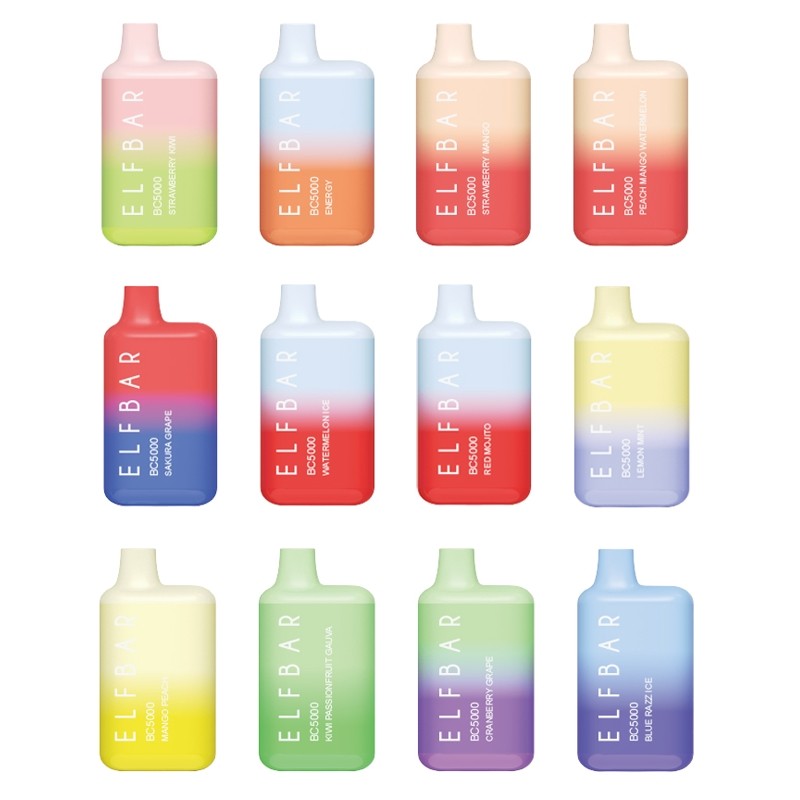 Elf Bar is kind of the Holy Grail in the world of disposable vapes. Famous for its rich flavors and adorable appearance, Elf Bar BC5000 has gained popularity all around the world. BC5000 is small and portable, perfectly fitting into your pocket or palm. It can satisfy about 5000 puffs out of 13ml pre-filled vape juice. Even now there are tons of new flavors have been invented. You may add our Elf Bar page to your bookmarks for the newest flavors.
Here are some hot flavors recommended by vapers
Strawberry Banana
Triple Berry Ice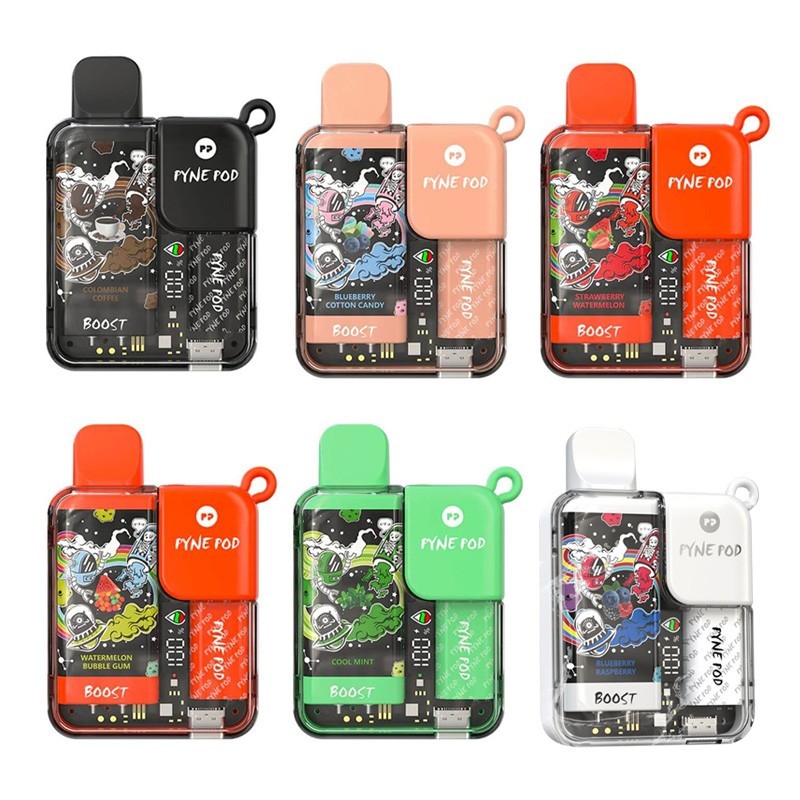 Inspired by pod kits, designers of Pyne Pod Boost combined the advantages of both in the Pyne Pod Boost. With a powerful battery and large juice capacity, Pyne Pod Boost can produce up to 8500 puffs. Moreover, it comes with a display screen that shows real-time information, such as voltage level and battery&liquid volume. Press the button and unlock your vaping life.
(2) Starter Kits
One of the best things about vaping is that you are in charge of literally everything. Before you wick your own vape coil, maybe you can take a look at these pre-made kits for starters. You may have a better understanding of the relationship between the parts and the functions and performance of the entire kit. We have selected the best vape kits for starters. Hope these will be a milestone in your vaping tour.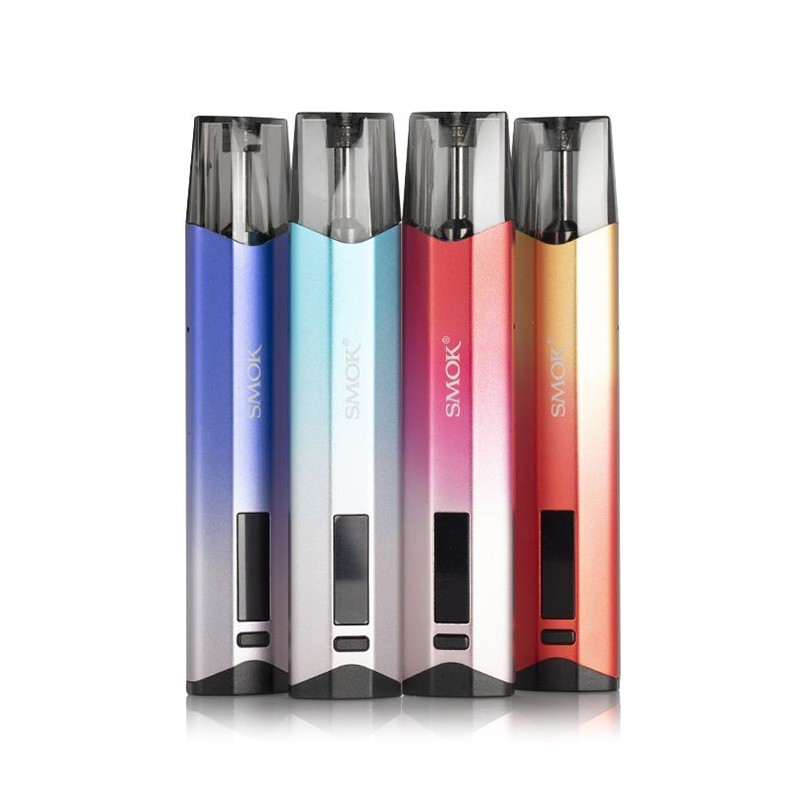 Unlike other heavyweight vape kits, Nfix will follow you wherever you go. Sleek and compact, Nfix can fit into your pocket or bag easily. If you are still worried about its weight, just take it easy. It is definitely lighter than your cell phone. Despite its compactness, the performance of Nfix is not compromised at all. The maximum output power is 25W and it can be fully charged in an hour. SMOK Nfix can satisfy the needs of beginners as well as heavy vapers.
2. Vape in the right ways
For ex-smokers, the most familiar way and even the only way of smoking is to inhale the smoke into one's mouth and then into the lung. However, there are more techniques or skills existing in the vaping field. To sum it up, there are three different ways involved in vaping: MTL, RDL and DL.

(1) MTL Vaping
MTL vaping is the most popular way of vaping because it mimics the way people smoke traditional cigarettes. It is easy or even natural for new vapers who used to smoke. Now I'd like to teach fish to swim.
Technique:
• Inhale: Draw vapor into your mouth, just like sipping through a straw
• Hold: Do nothing but keep the vapor inside your mouth
• Exhale: Inhale the vapor from your mouth into your lungs, followed by exhaling
To make your MTL experience better, you will need a kit with a tighter draw like a cigarette, such as vape pens, some disposables and other pod system kits. Here is our selective vape pen: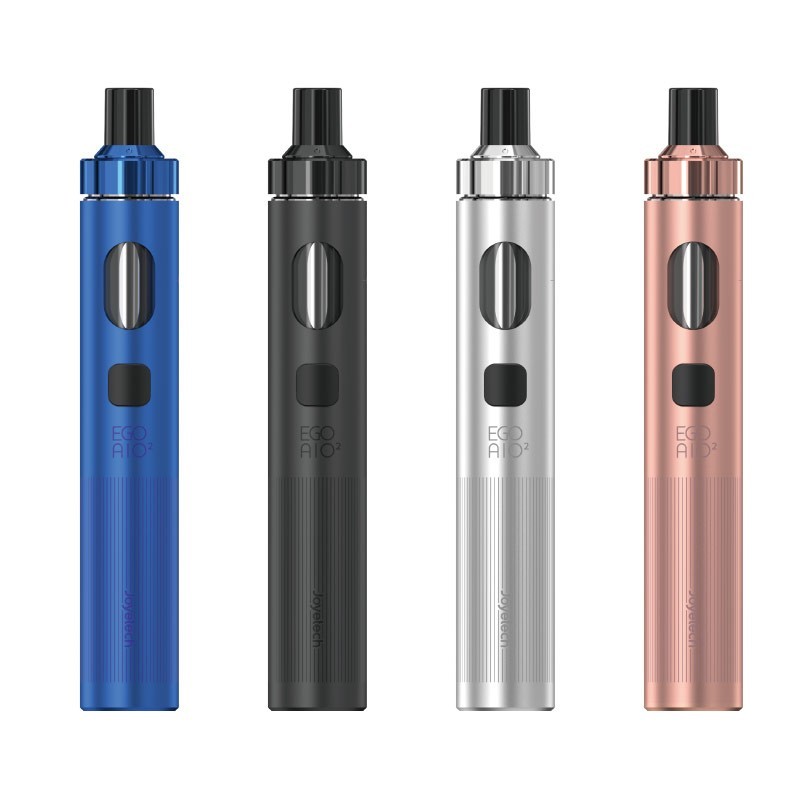 As described, eGo AIO 2 resembles a pen, making it more elegant and portable. And it could be more durable than a normal pen. Now your can put it in your pocket next to your Parker. eGo AIO 2 is an all-in-one kit so there is no need for additional adjustments. Regular maintenance and recharging will make it work for a long time. It takes one hour and a half, which is time for a meeting or passage writing, then you can take a few puffs with a full-charged Joytech eGo AIO 2.
(2) DL Vaping
DL vaping shares few similarities with smoking. DL vaping is a style where your mouth merely "transfers" the vapor to lung. This style is adopted by cloud chasers and flavor enthusiasts to produce larger vapor clouds. If you do DL in smoking, it is possible that you cough like hell or choke yourself because of the irritating materials in cigarettes.
Technique:
Technique:
• Inhale: Inhale the vapor directly into your lung, just like a deep breath
• Exhale: Exhale the vapor without holding it in your mouth
(3) RDL Vaping
RDL is short for Restricted Direct-to-Lung. As a hybrid of MTL and DL vaping, RDL inherits the advantages of both sides. You can not only produce considerable vapor but also preserve the flavor of vape juice. It is less restrictive than MTL but not as wide-open as DL.
Technique:
• Inhale the vapor directly into your lung but with a slightly more restricted airflow compared to DL vaping.
• Exhale: Exhale the vapor without holding it in your mouth
3. Follow the etiquette rules of vaping
Last but not least, we should master elementary etiquette rules of vaping. Mutual respect is the foundation of communication and following certain rules may help you evade trouble.
(1) Follow the Smoke-free Indoor Air Laws
According to the STATE System E-cigarette Fact Sheet, smoking and the use of e-cigarettes in indoor areas of private worksites, restaurants and bars are prohibited in 17 states including California. It is no good to disturb others and mess with the laws.
(2) Do not vape in proximity to children
Children may be more sensitive and vulnerable when exposed to secondhand vapor. Children should be protected from exposure to any potentially harmful substances, including those found in e-cigarette vapor. It's our duty to protect the next generations.
(3) Keep your vapor contained
It is definitely impolite and improper to exhale directly at others. Remember to exhale away from people, especially in crowded areas. Your vapor can literally go anywhere so it might lead to discomfort or annoyance to others.
Conclusion
Anyway, welcome to the vaping world! We are honored to offer you tips, suggestions and our best vape kits that can help you enjoy yourself conveniently and safely. Check out our Blog for up-to-date news on vaping and our Main Page for the newest and trending vape kits and accessories.