Disposable vapes are one of the most popular kinds of vaping devices that have been pre-filled with vape juice and equipped with a full-charged battery. Disposable vapes are perfect for new vapers as they almost require no maintenance and are economical. However, some of them may fail you due to a battery of poor quality or worse, lack of adequate liquid to reach the puff counts printed on the box. Even if you are an experienced vaper, you may fall for the tricks of some disposable vape manufacturers. In this article, I'd like to introduce some of our best and longest-lasting disposable vapes that can last longer and deliver the best flavors.
1.Factors Accounting for the Longevity of a Disposable Vape
(1)Vape Juice Capacity
Since most disposable vapes are rechargeable, it is common for vape juice to run out faster than the battery. You can recharge the battery but there is no liquid left. With larger juice capacity comes the longevity of a disposable vape. Also, if the vape juice runs out way too fast, it is inevitable that there will be annoying burnt tastes. Moreover, disposable vapes of big puffs may taste sour or even worse -- bitter. It is due to long-time stock or shipment. The only way to avoid this is to purchase your disposable vapes from a reliable company that has a US warehouse.
(2)Battery Capacity
Most disposable vapes are equipped with a rechargeable battery. Since disposable vapes are designed for one-time use, which means that they cannot be refilled, a larger battery capacity means higher durability and reliability. You can recharge it repeatedly until the juice runs out. Plus, it is really disturbing that you have to recharge your disposable vape frequently. A really long-lasting disposable vape should at least support hours of use with one full charge.
(3)Habits of Vapers
We have to admit that even the best disposable vapes cannot beat kits that are not designed as disposable and one-time vapes. You need to "allow" your disposable vape to last longer by avoiding vaping habits, such as chain vaping and overcharging. Although disposable vapes require less maintenance, you should clean the mouthpiece to keep it hygienic.
2.Recommended Longest Lasting Disposable Vapes
Here comes the disposable vapes renowned for longevity and durability. If you are also a couch potato who doesn't bother to buy disposable vapes weekly, these best products of ours will satisfy your needs and solve all your problems.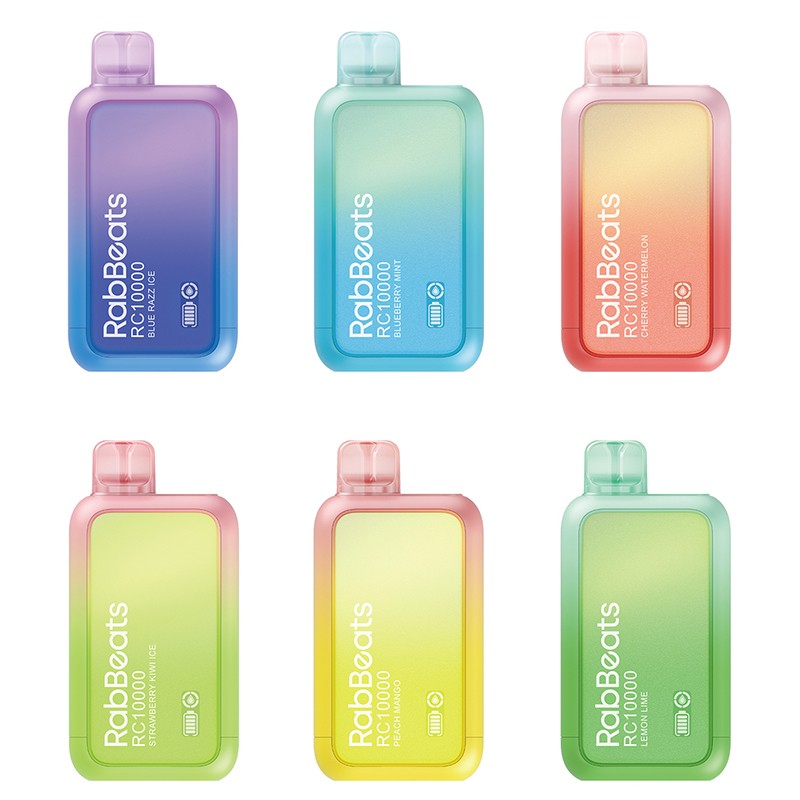 Here comes the new champion of big-puffs disposable vapes. RabBeats is quite outstanding among other disposable vapes. With a generous offer of 18ml vape juice, RabBeats can produce more than 10,000 puffs. And the new mesh coil technology makes each puff smooth and tasty. If you want to keep an eye on the battery, check the tiny screen.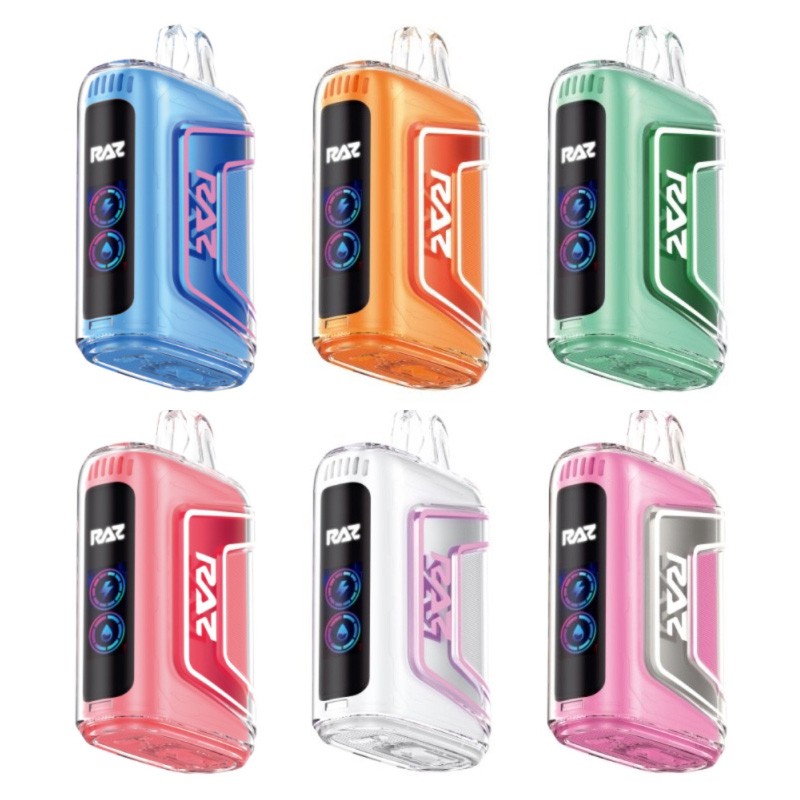 Sick of endless recharging and guessing the status of your vape? Try RAZ TN9000! TN9000 boasts 12ml vape juice, which is adequate for producing about 8000 puffs in total. The robust 650mAh battery ensures longevity and consistent power. Vaping is increased to the maximum and dull waiting to the minimum. That Mega HD display screen is not just decoration. It shows real-time status and the information you need.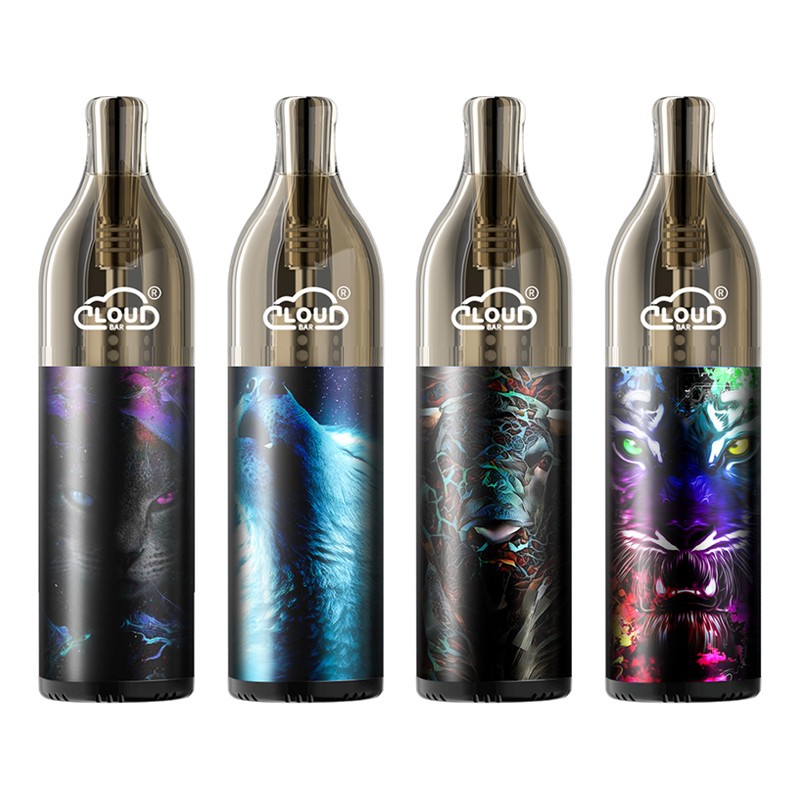 This is the era of innovation. You should try this disposable vape with nicotine salt. 15ml pre-filled vape juice is evenly cooked by a 1.0ohm mesh coil. 50mg of nicotine salt in the juice is evenly and thoroughly cooked and works in every puff. You may adjust the airflow as you like. The mighty animals printed not only serve as decoration but also manifest the great power hidden in this vape yet to be discovered.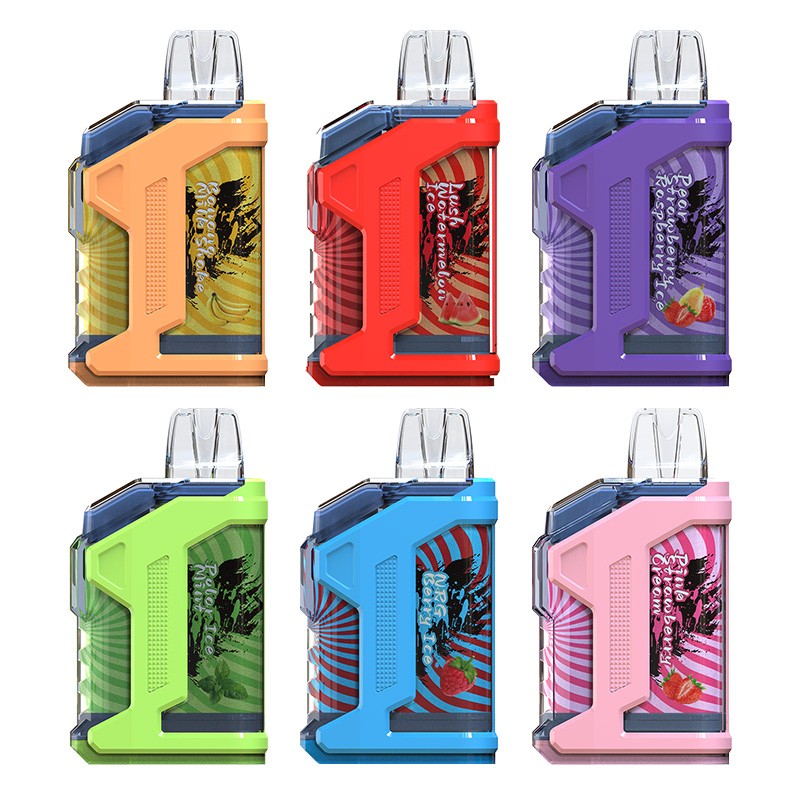 So Soul Nola Bar is one of the best disposable vapes you can get with an extraordinary 22ml vape juice, a 650mAh rechargeable battery and an LED battery light. Nicotine salt is easier and faster to absorb and seldom affects the original flavors of e-juice. Plus, the mesh coil is what you need if you are an enthusiast for fresh fruit flavors and strong nicotine hits.
One of the most common complaints at big puffs disposable vapes is that it is easy to get "enough" of one flavor even if it used to be your all-time favourite. Vaping should be fun and rich in flavor. HOPO FLIP TIP Ultra solves this problem creatively. You can flip the top to switch between different flavors. The two-in-one design makes HOPO FLIP TIP Ultra outstanding among other disposable vapes.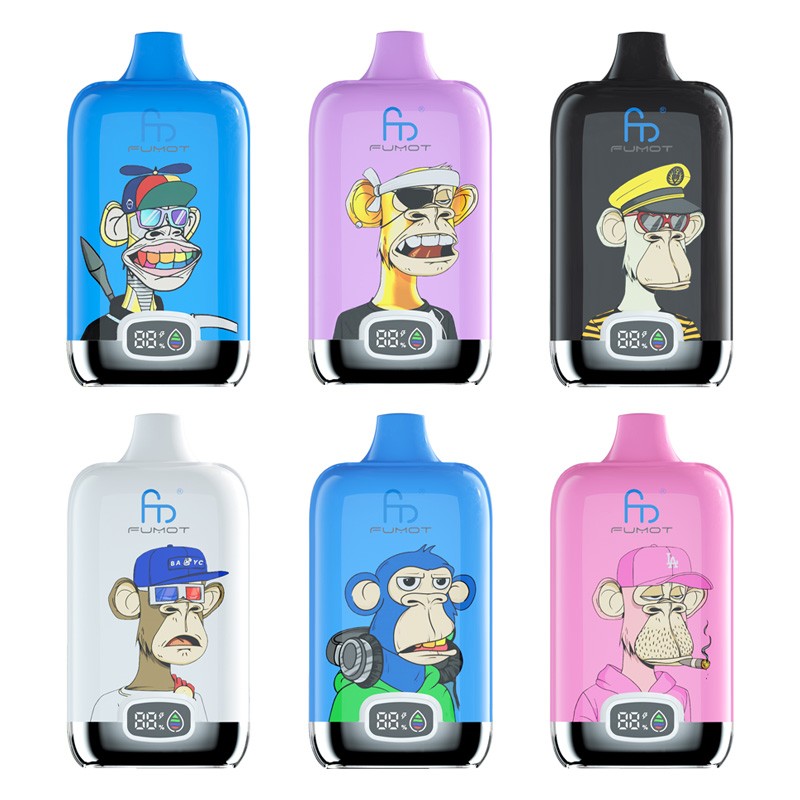 Digital Box is another masterpiece of R and M Vape. There is an indicator screen that shows all the information you need, including battery status and e-juice level. If you are looking for a portable and sleek disposable vape, Digital Box is your best choice. Digital Box not only offers more puffs in total but also lasts longer with one full charge thanks to the 850mAh rechargeable battery. Choose Digital Box for non-stop vaping.
3.Conclusion
Sometimes People wonder: Why do disposable vapes take the market? The answer to this question is not that easy. But we do know why we love disposable vapes. They are easy to use, require little maintenance and come with unique flavors. And we hope disposable vapes last longer. If you want to try more new long-lasting vapes, you check out our page for disposable vapes. I will see you next time.