VOOPOO has recently released two brand-new pod mod kits--Drag X2 and Drag S2. These two gorgeous vape kits have gained popularity. But have you wondered which one is better? VOOPOO Drag S2 and Drag X2 share similarities and there exist distinctive differences. Today I will try to determine the winner by comparison or at least the better one under certain circumstances.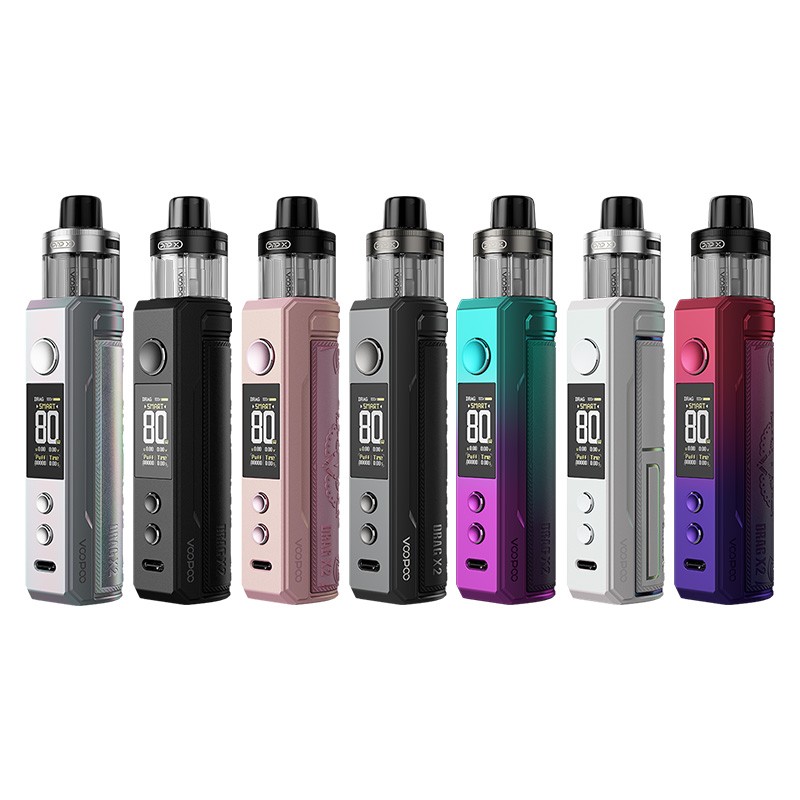 1. Similarities
(1)Vape Juice Capacity
Both two kits can hold 5ml vape juice in total, which is vital to long-time vaping without repeated refilling. Both of them support the newest PnP X Pod Cartridge, which is specially designed for VOOPOO products. Made of stainless steel and PCTG, PnP X Cartridges can not only cook the juice well but also keep the juice from pollution or leaking.
(2)Material
These two kits are composed of zinc alloy, PCTG, leather and other materials. PCTG is adopted to build the pod cartridges, which are thus transparent for vapers to check the e-juice level with ease. Zinc Alloy is not only lighter but also more durable than other common metals. Last but not least, the leather grip is user-friendly and adorable. It ensures a comfortable grip and adds a little warmth and vividness to the machine made of cold metal.
(3)Heating Element
Heating element, or the coil is the heart of a vape kit. Each of them is equipped with the latest PnP X coils. One PnP X Coil can heat 100ml e-liquid in total, which makes the lifespan of PnP X coils four times longer than PnP coils. Also, the four-layer leakage-proof design may help you avoid embarrassing moments and inconvenience.
(4)Various Vaping Modes
Vapers prefer vape kits because of different vaping modes that can satisfy various needs. Both S2 and X2 support up to three different modes: Smart, RBA and ECO. Smart Mode automatically matches the best output and is friendly to beginners. RBA Mode allows you to adjust the output power freely from 5W to 60W. And the ECO Mode, literally means that it prolongs the lifespan of the kit by 10%!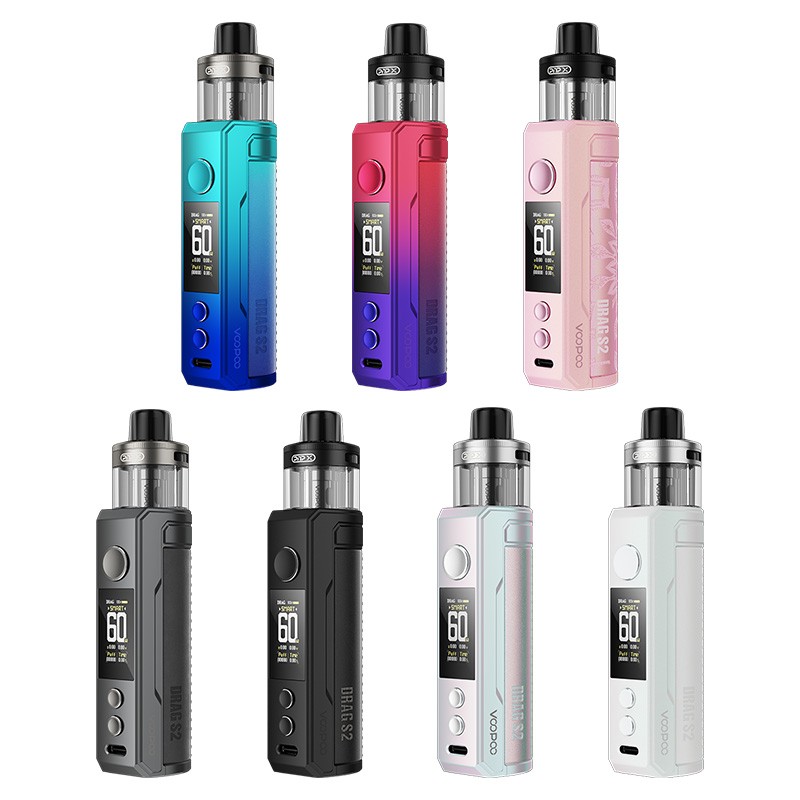 2. Differences
(1) Output Range
X2 and S2 share the same lowest output (5W) but X2 has the highest output power (80W). As a result, cloud chasers and those who love intense vapor and steaming machines may prefer Drag X2.
(2) Battery Type
Drag S2 is equipped with a pre-built 2500mAh battery, which saves time for buying and replacing backup batteries. However, if you forget to recharge your kit and cannot find any charging socket, X2 may save you butt as it is compatible with 18650 batteries. One more thing, the average capacity of one 18650 battery is between 2600mAh and 3500mAh. So Drag X2 seems to have a more powerful battery than S2.
(3) Vaping Styles
Drag X2 may be more powerful than S2 but it seems to lack versatility in supported vaping styles. Drag X2 only supports DTL (Direct-To-Lung) vaping while Drag S2 supports both MTL and DTL vaping. If you love MTL vaping, you can choose Drag S2.
(4) Recommended E-juice
E-juice of different PG-VG ratios is needed if you want to try different vaping styles. For MTL vaping, "half and half" AKA 50% VG and 50%PG e-juice is recommended. For DTL vaping, the e-juice should contain about 50% to 70% VG. Here are some of the best e-liquid for you to choose from. If you are not into any of them, there will always be one of them that is perfect for your vape kit. Just find it out from our page for E-liquid.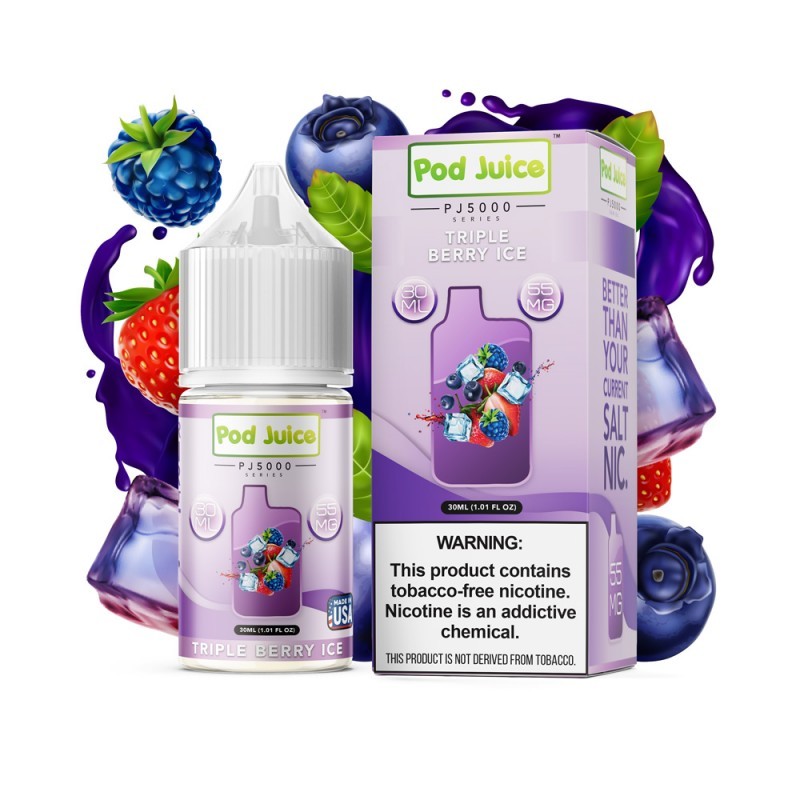 PJ5000 Series is famous for nicotine salt and fresh fruit flavors. Triple Berry Ice features a mixed flavor of three kinds of berries, including blue raspberries, blueberries and strawberries. With a little mint as flavoring, Triple Berry Ice is sweet, sour and icy. The ratio of PG and VG is 50%. Well-balanced nicotine strength makes it friendly to new vapers.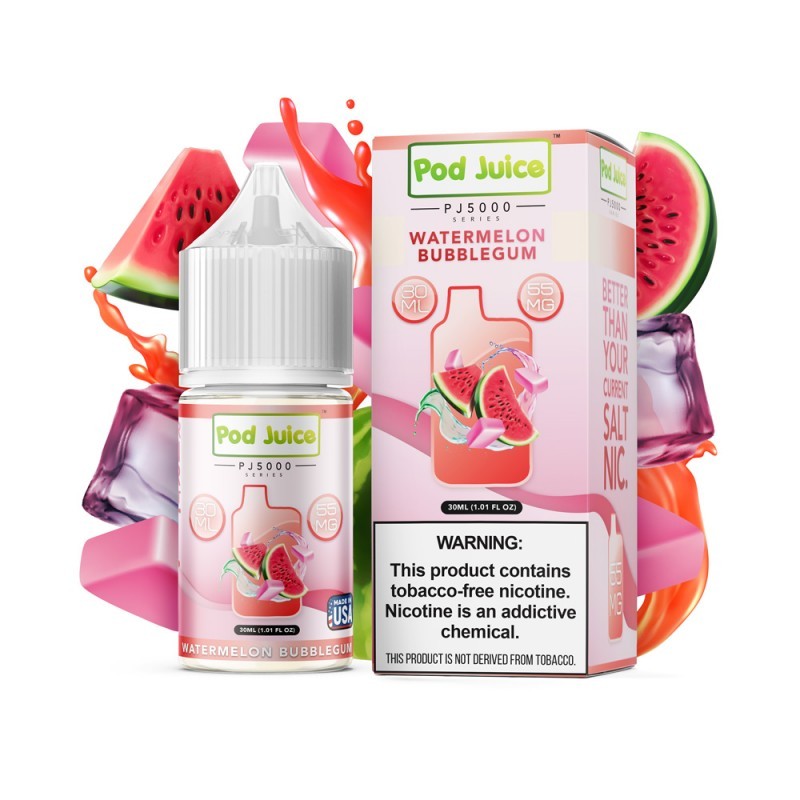 Watermelon Bubblegum is another trending e-juice of the Pod Juice PJ5000 Series. There are high nicotine level options for heavy vapor and if you crave mild and smooth hits, you can choose the 35mg version. One of the benefits of Watermelon Bubblegum E-juice is that you can enjoy the sweet watermelon-flavor gums without spitting them out.
C.Bar Juice BJ15000 Salts Sakura Grape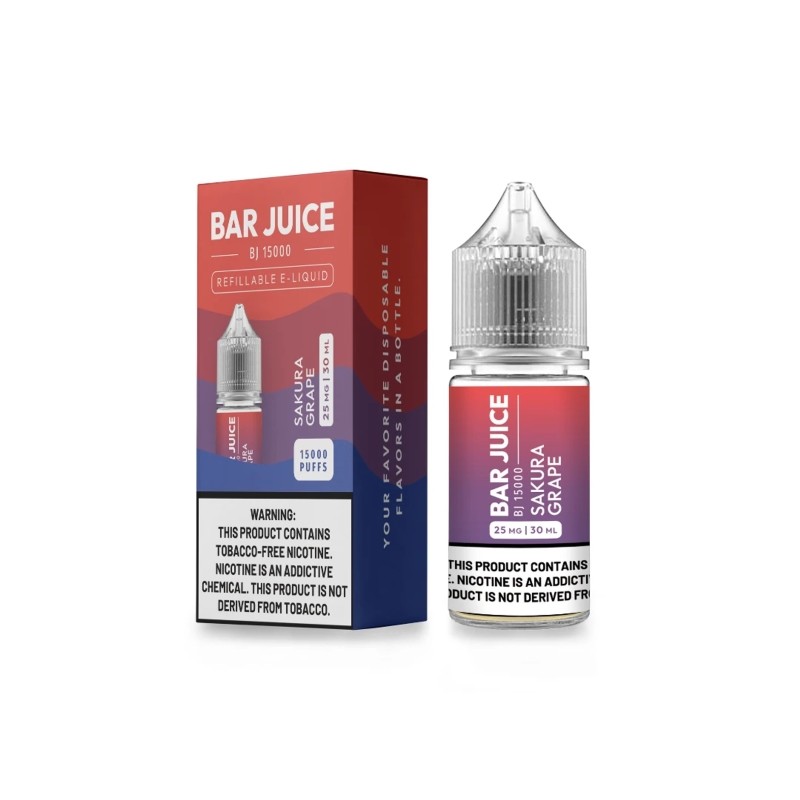 Get ready for the bombarding on your taste buds. Sakura Grape E-juice comes with a flavor combined with cherries and mouth-watering grapes. Sour cherries and ripe sweet grapes work together and bring you the perfect match of flavors. It is an exotic flavor that you may not be familiar with but will fall in love with soon. The high-nicotine level version contains up to 50mg nicotine salt. The throat hits will definitely satisfying. There is also 25mg version for casual vapers. Both experienced and casual vapers can enjoy Sakura Grape.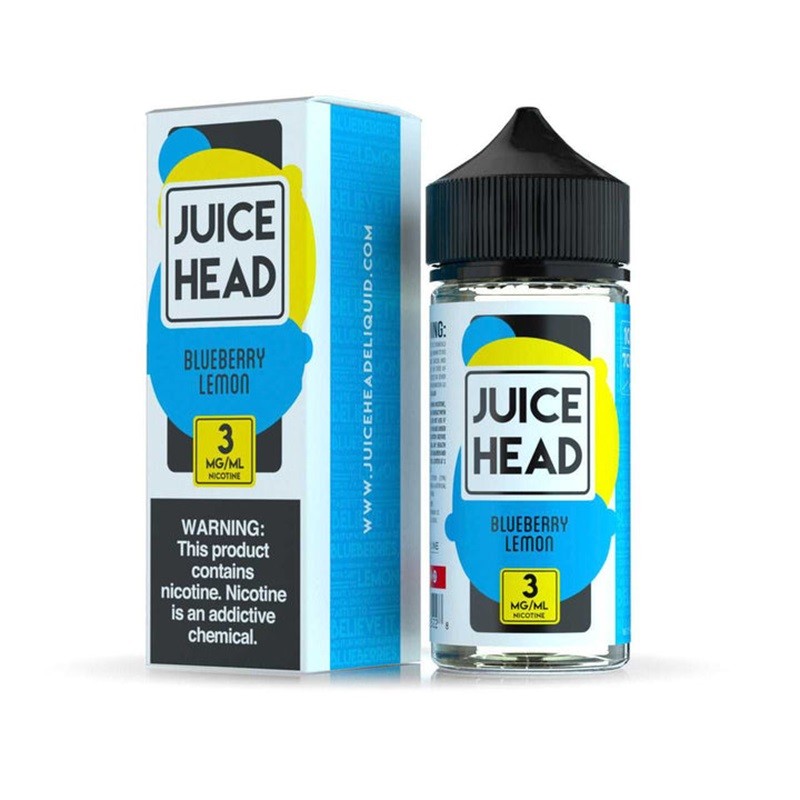 Blueberry Lemon E-juice is composed of 70% VG and 30% PG. It offers two versions of different nicotine levels, including 3mg and 6mg. Blueberry Lemon features a bottle of 100ml e-juice with a complicated flavor of sour lemon and sweet blueberry. If you are a cloud chaser, choose it. The thick and intense vapor as well as the attractive flavor will not fail you. The low nicotine level is acceptable to casual vapers.
3. Conclusion
VOOPOO has just delivered us two reliable and distinctive vape kits recently. Despite the differences, they have one thing in common: high quality. Hope you can enjoy vaping with new kits and e-juice. I'll see ya next time.